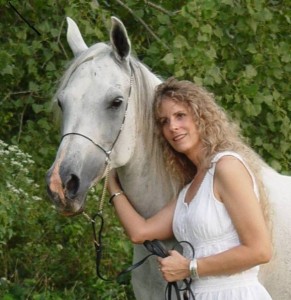 Migraine.com's patient educator/advocate, writer and community leader Ellen, is a lifelong Migraineur experiencing attacks with and without profound and disabling auras. She has been chronic since the mid 1990′s. Although diagnosed with other headache disorders, chronic intractable Migraine remains the most challenging. Complicating factors include multiple autoimmune diseases and dystonia.
Ellen and her husband live on a peaceful farm in the rolling hills of the Midwest. When Migraines and auras became too disabling to continue working as an emergency dispatcher and equine breeding farm manager, she became active in many online health communities with goals of becoming a more educated patient, and helping others learn from patient experiences. Her online activities include the chronic pain, lupus, Sjogren's Syndrome, dystonia, trigeminal and glossopharyngeal neuralgias, hypermobility, Raynaud's, osteo- and autoimmune arthritis, chronic illness and thyroid communities. She is also an ambassador for the United States Pain Foundation.
Ellen also volunteers as a CERT (Community Emergency Response Team) trainer, Emergency Medical First Responder and with local Search and Rescue as both a mounted searcher and ground pounder. Her horses, art, animal rescue activities and advocacy efforts are her passions.
As an advocate:
Ellen helped to form and is also the Chairman Elect for the American Headache Society's (AHS) new patient organization – The American Headache and Migraine Association (AHMA), and moderated the organization's first patient conference in Scottsdale, Arizona in 2013.
She attends AHS Migraine and headache conferences regularly
Ellen participates in the AHS committees for ACHE (American Headache Society's Committee for Headache Education and the Fred Sheftell, MD Education Center) and Women's Issues.
Nominated in 2013 by the American Headache Society, Ellen was able to help make a tangible difference for patients when she participated in the Department of Defense's 2013 Peer Reviewed Medical Program as the consumer reviewer of many research applications under the Department of the Army.
Ellen is one of three advocates writing for the ACHE blog.
She designed and produced a year long educational community video project organizing over 100 Migraine patients. It's called "The Faces of Migraine" and has received acclaim from Migraine and headache specialists.
She also stands for patients by speaking face to face with physicians and legislators in Washington DC during the Alliance for Headache Disorders Advocacy (AHDA) annual event – Headache on the Hill.
Participating in other forums, organizations, blogs and awareness campaigns and projects keeps her busy, and Ellen also worked and still frequently posts as a researcher and community leader for WEGO Health , helping amplify the voices of other Health Activists.
Find more of Ellen's Migraine and headache posts and blogs here:
Click here to see all of Ellen's posts and entries on migraine.com.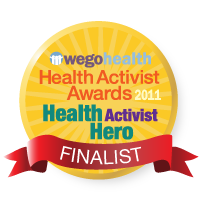 Disclosures: Ellen has no financial or other interest in any companies or products mentioned on Migraine.com.