13 Tips to Help Migraine Patients Plan for a Crisis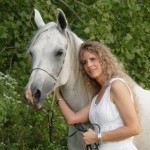 By Ellen Schnakenberg

·

May 29, 2013
The Boston tragedy has reminded a lot of us that the world seems rampant with emergencies beyond our control. But there are aspects of these emergencies that are absolutely within our control, so long as we plan for them ahead of time.
We all got used to thinking about crisis situations when the World Trade Centers were attacked, and when hurricane Katrina tore much of our country to pieces and people died as a result of inadequate planning and action.  And now we have the horrific tragedies that have hurt thousands of people in Oklahoma and other states as a result of Mother Nature's tornadoes and storms.  As we see more and more of these kinds of things happening, it's easy for us who are unaffected, to become complacent.  Each time a crisis situation happens, it happens to someone else and in the back of our heads we feel horrible that someone has been hurt, but at the same time begin to think that these are things that happen to other people, not us.
And then the unthinkable occurs.
Migraineurs are people that depend greatly upon our management protocols to be strict and carefully followed so we can avoid attacks and remain functional and able to carry on with our lives.  Consistency is vital.  Our medications and treatments are expensive, and we tend to take it for granted they will always be there for us when we need them.  We get a routine going and we stop thinking about it because it has become automatic.
Crisis can take a lot of forms, from a tornado or hurricane, to mass casualty shootings, to losing your job and insurance, or a fire or flood in your home.  Most of us have probably considered what we'd do if a tornado or other natural disaster struck, but what about those personal disasters?  And what have we done to be sure we are prepared for any of these awful things to happen?
As a first responder my family has been prepared for crisis because we've witnessed first-hand what happens when people aren't prepared.  But, recently we've really dropped the ball.  We've become a bit lazy, assuming nothing is going to hurt us.  As I reconsider my situation with my Migraines and other health conditions, I'm going to begin to re-plan and pack for a crisis, so the next time one hits (and they have before) we'll be ready.
Here are my tips for staying prepared when you struggle with chronic illness:
Prepare and maintain a Migraine tool bag and kids Survival Bag.  Keep it handy, near a door where it can be easily grabbed in an emergency.  Consider keeping one that is properly packed for the weather extremes it will endure in a car, in the car.
Keep a small overnight bag or duffle bag that contains comfortable clothing for the weather, in your car.  Don't forget personal items too.  This can double as an airline travel bag for short trips.  Just don't forget to repack it when you get home.
Keep a small amount of cash or traveler's checks handy, *just in case*.
Have basic bedding supplies packed and ready to grab in a moment's notice.
Consider keeping your medications in a waterproof zip-type bag so it can be easily grabbed without fumbling for bottles, etc.  Be sure there is a one month spare supply of your life-saving or necessary meds that is kept where you keep your emergency supplies.  Rotate it frequently.  Extra medications can be stockpiled and often frozen in zippered plastic bags for later when affording them may be difficult.  If kept in a ziploc bag, the bag can be grabbed in a second and stuffed inside a shirt or jacket and even if your house collapses around you or blows into the next county, your meds are likely to still be right where you need them: on your person.
Have at least 3 days worth of trigger free food and three gallons of water for each family member, remembering to rotate it out with your current supplies.  Keeping these in a cool basement will help eliminate the chance that it will turn up missing when you need it most.  Doing the rotation the first week of every month makes this an easy task. Here is a great link for packing your supplies.
Keeping your car well-maintained and the gas tank at least half full is often sufficient to get you and your family away from a disaster should one strike.
Be sure your cell phone always has at least 50% charge, and that your emergency kit has a charger in it so you don't have to scramble for one if a disaster occurs.  Numbers should be pre-programmed in your phone.  ICE is what emergency personnel will look for.  It stands for In Case of Emergency.  Use text messaging whenever possible as it will often get through when a call cannot.
Documents you need in case you get sick.  This includes your health history form, a list of the meds you're currently taking with the dosages included, and a list of emergency numbers including your personal physician's information.  Kept in a plastic sleeve, these are super important and easy to keep for a time when it's needed.  A copy inside your zippered meds bag is another good place to store this.
Have a written and practiced plan for how to handle separation of family members.  This includes having a person everyone can contact.  This person should be far away so they will hopefully not be affected by the same crisis situation you may be exposed to.  Make sure everyone knows who this person is and has memorized how to reach them.  Make sure the person you're using knows what they should do in case of an emergency. Include them in your practice sessions.
Practice your written plan a couple times each year to be sure it has become automatic for each family member.  When everybody knows what their job is and what is expected of them, fear is less likely to be a problem. When this is followed up by practice, your body will remember how and what to do, even when your mind is lost on the crisis at hand.
Please make sure that all members of the family have taken a CPR and First Aid class.  Medical personnel may be difficult if not impossible to get to, and if you are sick, your family members may become your lifeline.  I have seen too many people die of heart attacks and other problems because their family simply didn't know how to react when trouble struck.  It takes a couple hours to learn and will be an investment in time that is almost guaranteed to pay off somewhere down the line.
Many more generalized tips and tricks on surviving a crisis can be found here at Ready.gov
This article represents the opinions, thoughts, and experiences of the author; none of this content has been paid for by any advertiser. The Migraine.com team does not recommend or endorse any products or treatments discussed herein. Learn more about how we maintain editorial integrity here.