5 tips when migraines endanger friendships
Migraines can have a significant impact on life and everyday relationships. There is often a feeling of being misunderstood that can endanger friendships and relationships.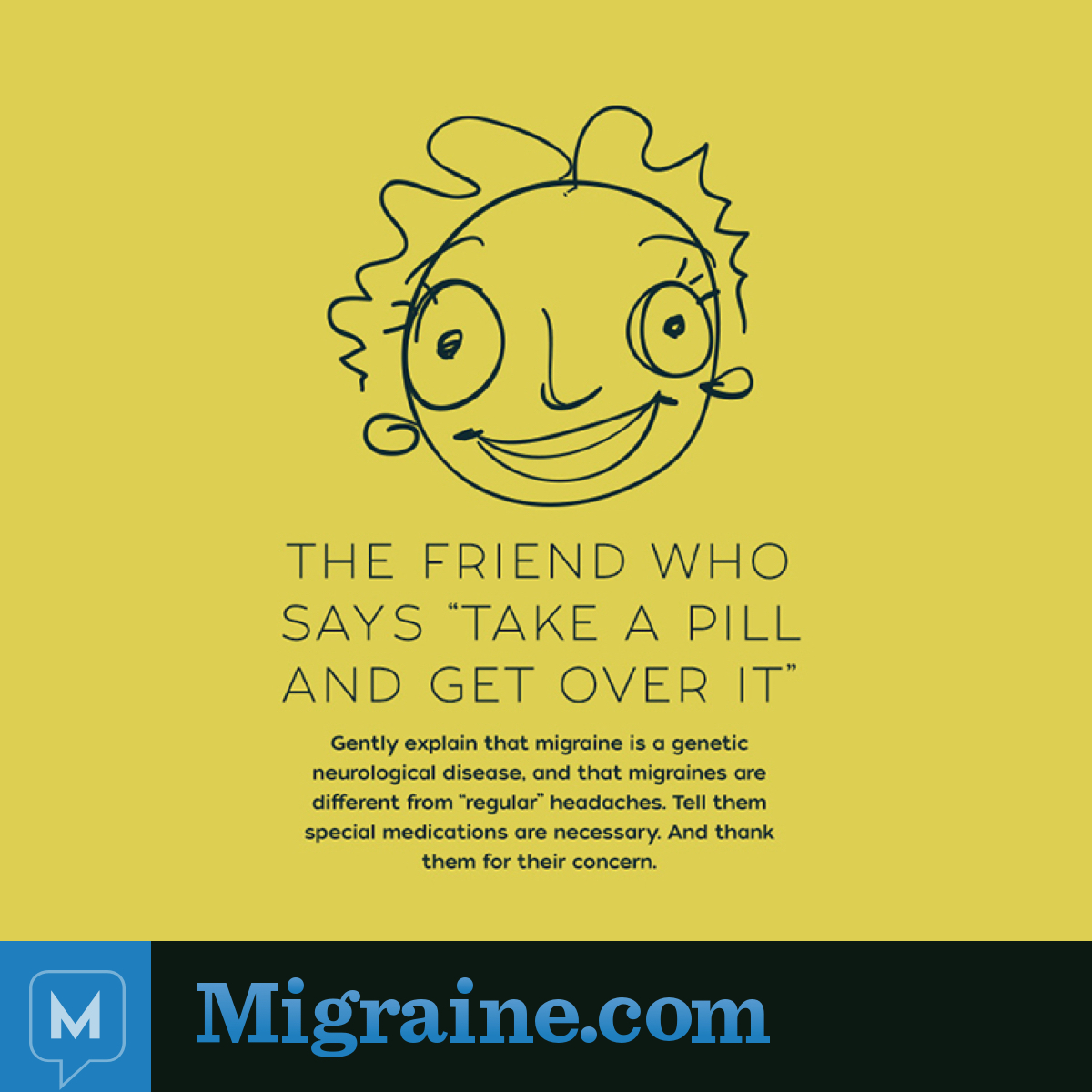 Poll
When experiencing a Migraine, has a friend said to you \"just take a pill\"?
Poll
Have you lost friendships due to migraine?
Poll
Does noise bother you during a migraine attack?
Poll
Has a friend ever said the following to you (check all that apply)?
Poll
Have you taken the time to explain migraines to friends?
Poll
Have you taken our Migraine In America Survey yet?