Botox for Chronic Migraine : My Diary Introduction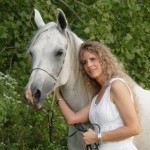 By Ellen Schnakenberg

·

January 24, 2013
Last Monday I experienced two new things: A new Migraine and headache specialist I adore, and a new treatment for my chronic Migraines… Botox injections.
Many patients are discovering that this injection treatment might be an option for them, yet might experience some fear or curiosity about what the Botox experience is like. Not everyone has the option of taking a physician's workshop on Botox and nerve block injections as I was able to experience, so I decided to keep a diary here on Migraine.com where I'll tell about my personal experience as it happens, and to share information from a personal perspective about Botox as a therapy.
The Story
I have been chronic since the mid-1990's with precious few days break in my pain since it all began. My transformation from episodic Migraine to chronic Migraine came courtesy of an autoimmune disease that made it necessary to treat an overactive thyroid. Treatment for my condition changed my metabolism irrevocably, leaving me struggling with not only a permanent thyroid problem, but also chronic Migraine attacks and other health issues.
Several years ago, a headache specialist who was involved in onabotulinumtoxinA (Botox) research had seen me three times and then given up on me, telling me the only future he saw for me was the injection therapy I could not hope to afford. I was devastated. Unwilling to uproot my family who was already feeling the pressures of a chronically ill mom, then sell my home for a procedure that was not FDA approved or would even be guaranteed to help me, I began the long wait for approval and adoption as a treatment by my insurance company. All the while I prayed through every attack for aaaall the pieces of the puzzle to fall together so I could at least try the procedure that might finally help me.
I was thrilled when the FDA approved onabotulinumtoxinA for chronic Migraine, and began to plot and plan my attack on the beastie in my head.
Unfortunately, it was a long time before our insurance added onabotulinumtoxinA to the formulary, making it a treatment that was available to me. Additionally, my new and improved headache specialist changed specialties and moved elsewhere. I was up a creek without a paddle.
When we learned of the formulary change, I immediately contacted a new doctor *nearby* whom I had been told would be a wonderful fit for me. An appointment was arranged at her office about seven and a half hours drive away, and the wait began.
The Visit
Before my visit, I received paperwork typical of a new patient visit to most any headache clinic. The information they asked was both generalized about my medical history and that of my family, as well as more specific information about my Migraine and headaches.
At the appointed time, hubs and I appeared at her office. It had subdued incandescent lighting, all on dimmers – just right for my head. We met with her and discussed my history and the treatments I had already tried. Because I had been a Migraineur for so long, there weren't many treatments I had not yet attempted. Botox seemed like a logical fit, and although she expected me to take some time and contemplate the injections, I had already had a very long time to think about them, and a workshop to teach me the ins and outs as well as pros and cons of the procedure to answer my most of my queries.
I had only one question for my new Migraine specialist regarding the injections before we got started: I was most concerned with my pain getting worse. Most patients with pain as a side effect after onabotulinumtoxinA injections suffered weakness in their necks that Botox exacerbated. Because I have a weak neck due to cervical injuries and other assorted problems, was there anything we could do to try to prevent the possibility of painful side effects due to fatigue from other muscles overworking and causing pain?
I liked her answer, and my journey began…
Next – The Injection Process
This article represents the opinions, thoughts, and experiences of the author; none of this content has been paid for by any advertiser. The Migraine.com team does not recommend or endorse any products or treatments discussed herein. Learn more about how we maintain editorial integrity here.