Christening Migraine and Headache Awareness Month 2013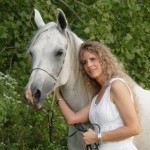 By Ellen Schnakenberg

·

June 1, 2013
The last thing that happens to a brand new boat before it is launched into the sea, is a christening.   The name of the boat is announced and in modern times, a bottle of wine or champagne is typically broken across the bow to the great whoops and hollers of an audience.  But, did you know that to break the bottle requires preparation on the glass itself?
It's true, for a proper and impressive christening to take place, there needs to be an imperfection in the bottle so it will break.  Sometimes the imperfection is naturally there -most often found in larger bottles.  But usually those who are thinking ahead will take the time to score the bottle with a glass cutter before the magical moment it's broken.
Today is the first day of Migraine and Headache Awareness Month 2013.  This year's theme is Unmasking the Mystery of Chronic Headache Disorders.  While some of us have worked on this month for nearly a year, it doesn't happen all by itself, even once all the plans have been put into place.
The bottle must be scored.  An imperfection is required for a proper send-off.

This is not the first time June has been used for awareness of Migraine or headache disorders, but it is the first time many of the projects for the month will be tried.
For example:
Chronic Migraine Life Impact Study.  Now is your chance to tell how chronic Migraine has changed your life, and have people who need to hear it, listen.  Don't forget to pass this along and share it on your other social media platforms!
Printable Headache facts to share.  Why not print out several and put them up on bulletin boards around town?  How about writing a single fact on a post-it note and putting it somewhere unexpected, like the drawer on the bank's drive-thru, on an ATM, on the door of the grocery store?  Think of a great place to share facts and let us know about them here, then take a picture of it and share it on your favorite social media platform: Facebook, Twitter, Pinterest.  Don't forget to share it with us by using the hashtags #MHAM #MHAM13 so others can find & identify your photos.
Awareness Month Photo Challenge.  Use the prompts to take a photo a day that reflects something about living with Migraine or other headache disorder, then share it online using the hashtags #MHAM #MHAM13 and/or #MHAMPC .  To make it extra interesting, put yourself in the photo, or ask a bystander to be in your picture – then take the photo of them making the letter "M" for Team Migraine with their hands.  Here is my example using today's prompt "Comfort, Peace, Coping"     My old horse Sammy brings me peace and comfort, and my hubs whose hands show "M" for Team Migraine, comforts me and helps me to cope from day to day.

Avatars, badges and graphics. In addition to using the Migraine.com awareness avatar, spread the love with special Awareness Month graphics on your social media favorite places.  These can be found here
Our Awareness Month Imperfections
No matter how long you work on a project, it never comes together quite the way you planned.  Some of the best memories are made this way – wedding goofs, vacations that went awry.  It's okay though, they're coming soon.  We just wanted you to know about them now!
Migraine Impact Video. Like any good christening, I began a project a year ago hoping it would be ready today, but it's not quite finished yet.  It's the score in my Awareness bottle of champagne.  A video project called "The Faces of Migraine 2013" will be launched soon.  It's something you'll not want to miss sharing with others because its designed to show the depth of the disability of this disease, and that anyone can have it.  Stay tuned to our Migraine and Headache Awareness Launch Page for the big announcement when it goes live – and I hope you take the time to share it with someone you care about.
Migraine and Headache awareness items will soon be available on the American Headache and Migraine Association website – a registered 501©3 through the American Headache Association.  100% of the proceeds of this project will go to fund AHMA and its projects through the American Headache Society!  We're just waiting for the final pages to go up and you'll soon see purple ribbon pins, key chains, amethyst and glass bracelets and other jewelry, even embroidered blankets for snuggling during your next attack. Who knows what wonderful things we'll find to share with you, so you'll want to keep checking back with us!
This article represents the opinions, thoughts, and experiences of the author; none of this content has been paid for by any advertiser. The Migraine.com team does not recommend or endorse any products or treatments discussed herein. Learn more about how we maintain editorial integrity here.