Share Your Chronic Migraine Story for a Chance to Rewrite Your Day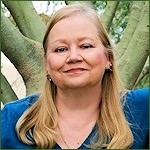 By Teri-Robert

·

September 23, 2011
Chronic Migraine (CM) impacts an estimated 3.2 million Americans1,2 Chronic Migraine is defined as having a diagnosis of migraine and experiencing headaches on 15 or more days per month with headaches lasting four hours a day or longer.3,4,5 This means that people with Chronic Migraine have a headache at least half of every month, more often than not. The burden is compounded by a lack of knowledge and awareness about Chronic Migraine, the myths that still abound about it, and the stigma associated with the condition.
I have an announcement to make today that makes me wish I could insert a drum roll here. Allergan, Inc., is partnering with the National Headache Foundation (NHF) and HealthyWomen to launch the Rewrite Your Day campaign to raise awareness about Chronic Migraine and bring attention to the heavy burden and potentially devastating impact of the condition.
Beginning this month (September, 2011), people can visit the campaign website (www.RewriteYourDay.com) to enter a contest to be one of 15 people with Chronic Migraine who will be selected to work with celebrity event planner Mindy Weiss to re-create a special moment or day in their lives that was missed as a direct result of Chronic Migraine — be it their wedding, anniversary, birthday party, or other event. Entrants must share a personal story of a special moment that was missed due to Chronic Migraine and how they would "rewrite" that day if given the chance. Visit the campaign website for the Official Rules of the contest. Winners will be selected by Miss Weiss and an independent panel of five health advocates.
I'm extremely honored and pleased to be one of those health advocates! The other four advocates are:
Roger K. Cady, MD, Associate Executive Chairman, National Headache Foundation
Elizabeth Battaglino Cahill, RN, Executive Director, HealthyWomen
Richard Lipton, MD, FAHS, Professor and Vice Chair of Neurology, Albert Einstein College of Medicine; Director of Headache Center, Montefiore Medical Center
Dawn C. Buse, PhD, Director of Behavioral Medicine, Montefiore Headache Center; Assistant Professor, Department of Neurology, Albert Einstein College of Medicine; Assistant Professor, Clinical Health Psychology Doctoral Program, Ferkauf Graduate School of Psychology of Yeshiva University
The Rewrite Your Day campaign also offers an excellent website at www.RewriteYourDay.com. The site provides information about Chronic Migraine, and headache specialists who can help with the diagnosis and the treatment of the condition. Through the website, people can also enter the contest by sharing their stories of the special moments they've missed due to Chronic Migraine and how they would "rewrite" those days if given the chance.
I'm confident you're going to be as excited about the Rewrite Your Day campaign as I am. It has the potential to help us make great strides in overcoming the lack of understanding and the stigma through their website and the public attention that will come from the 15 people who get the opportunity to "rewrite" their day.
Please visit www.RewriteYourDay.com to learn more about the Rewrite Your Day campaign and to share your Chronic Migraine story. All of the shared stories, not just those of the 15 winners, will help people understand Chronic Migraine better.
___________
Resources
1 Natoli JL, et al. Global Prevalence of Chronic Migraine: A Systematic Review. Cephalalgia. 2010;30(5):599-609.

2 Population Projections, United States, 2004-2030, by state, age and sex, on CDC WONDER On-line Database, September 2005. U.S. population estimates: 18+ years of age (n=234,504,070). Available at http://wonder.cdc.gov/population-projections.html. Last accessed May 26, 2011.

3 Headache Classification Subcommittee of the International Headache Society. The International Classification of Headache Disorders: 2nd edition. Cephalalgia. 2004;24(suppl 1):9-160.

4 Olesen J, Bousser M-G, Diener H-C, et al; Headache Classification Committee. New appendix criteria open for a broader concept of chronic migraine. Cephalalgia. 2006;26(6):742-746.

5 Manack A, Turkel C, Silberstein S. The evolution of chronic migraine: classification and nomenclature. Headache. 2009;49(8):1206-1213.

Disclaimer: I am under contract to Allergan, Inc., for the Rewrite Your Day campaign as a consultant and one of the panel of advocates selecting the winners, but it should be noted that I am receiving no financial compensation for my participation.
This article represents the opinions, thoughts, and experiences of the author; none of this content has been paid for by any advertiser. The Migraine.com team does not recommend or endorse any products or treatments discussed herein. Learn more about how we maintain editorial integrity here.