We at Migraine.com are thankful!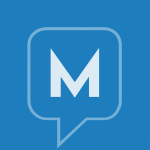 By Editorial Team

·

November 24, 2014
In the spirit of Thanksgiving, we at Migraine.com wanted to express our gratitude by sharing some of the many things that we are thankful for. And of course, we encourage you to do the same!
First, we'd first like to recognize all of our incredible contributors. We have such an amazing group of patient advocates as well as physician and healthcare experts who share their wealth of knowledge about migraine disease.
Our patient advocates are willing to bare their heart and soul to us and to all of you; without them, Migraine.com simply couldn't exist. They are willing to open up to us about their feelings on their darkest days, yet they also lift our spirits with other stories of success and triumph. They share their tips and tricks for migraine prevention, trigger avoidance, symptom management, and much, much more. And of course, they provide much needed support to our community members during their times of need.
Our physician and healthcare experts help us make sure we provide content on the site that is accurate and up to date so you have access to the latest and greatest of all things migraine-related.
All of our contributors are responsible for taking what could just be another website, and turning it into a community.
The Migraine.com team
Patient Advocates
Annie has lived with Migraine Disease since she was six years old, but wasn't diagnosed until thirty-five years later. She struggles with living a 'normal' life while finding her way through corporate America.
Diana Lee is a blogger, lawyer & health advocate who's been disabled by Chronic Migraine. She's passionate about educating patients & combating stigma.
Born and raised in Chapel Hill, NC, Holly majored in dance in college and also played in several bands and toured the country as a singer. Migraines started for Holly at the age of 6 and ramped up in frequency and severity in her 30's. She recently took a break from working in order to better focus on her health and raising her two teenage sons. She enjoys taking walks and is obsessed with cooking.
Bookshop owner & migraineur Janet "The Migraine Girl" Geddis moved around a bit in her early 20s before deciding to make Athens, Georgia her home.
Jennette Fulda has suffered from New Daily Persistent Headache since February 17, 2008. She chronicled her search for a cure and eventual acceptance of her chronic illness in the book "Chocolate & Vicodin: My Quest for Relief from the Headache that Wouldn't Go Away."
Katie began suffering from migraines at age 5. Over the past few years, the headaches became chronic. Her personal mission statement is "To live a more fulfilled life while managing the Migraines." This can be a tall order when there are days of being confined to bed, but she is determined to find ways of improving daily life.
Now in her late 30s, Kerrie has had chronic migraine since she was 11. She's been writing about migraine and headache disorders on her blog, The Daily Headache, since 2005. Kerrie is also the cofounder of TheraSpecs, which makes eyewear for migraine and photophobia relief.
Lisa Benson is an artist, writer, and community volunteer. She sculpts using clay and plaster and also works doing sculpture restoration. She had undiagnosed migraines since she was a child, and finally received the diagnosis in late 2011 when she started to suffer from chronic migraines. Lisa likes to inspire and educate using writing, art, and graphics.
Nancy Harris Bonk is a patient advocate and educator who has been helping patients empower themselves by taking an active role in their health care since 2003.
Sarah Hackley is the author of "Finding Happiness with Migraines: A Do-It-Yourself Guide," two online blogs ("The Migraine Chronicles" and "Practically Chronic,") and an upcoming series on financial independence & emotional healing for women. She also is a ghostwriter, a poet, a writing coach, and a bestselling editor.
As a life-long migraineur, Tammy understands the challenges faced by those who cope with chronic migraine. Tammy is also a Licensed Professional Counselor, specializing in Behavioral Pain Management. She has been blogging since 2011 at Seven Portions, providing timely and accurate health information about migraine, cluster headaches, and other chronic pain disorders.
Experts
Joanna Kempner is an assistant professor of sociology and a member of the Institute for Health, Health Care Policy and Aging Research at Rutgers University-New Brunswick. Her research focuses on areas where medicine, science, politics and gender collide. Migraine research is a perfect example!
Melissa holds a BS in Clinical Dietetics, a MA degree in Nutrition Education, is a Registered Dietitian, Certified Diabetes Educator and past Certified Nutrition Support Dietitian for 10 years. She has the Certificate of training for Childhood, Adolescent Weight Management, is a certified Wellness Coach and currently serves as the spokesperson for CDA.
Dr Syrow practices at Cooper Hospital in Southern NJ, where she is the head of the neurology headache clinic.
Dr. Alexander Mauskop is a Fellow of the American Academy of Neurology and is the Director and founder of the New York Headache Center in New York, NY. Dr. Mauskop is an Professor of Clinical Neurology at SUNY Downstate Medical Center. He is board-certified in Neurology and Headache Medicine.
Dr. Chad Whyte, a board-certified headache subspecialist, is currently based in Omaha, Nebraska. After practicing in Charlotte, NC for several years, Dr. Whyte recently located to the Neurology Consultants of Nebraska, located in Omaha. Dr. Whyte has published numerous articles in journals including Cephalagia, Neurology, and Headache, the journal of the American Headache Society.
Dr. Mark W. Green is certified in Neurology by the American Board of Psychiatry and Neurology and is the Director of The Mt. Sinai Center for Headache & Pain Medicine in New York, NY.
Dr. Hutchinson is a headache specialist and board-certified family practice physician; she is the Director of the Orange County Migraine & Headache Center, which she founded in January 2007.
Community
Second, we are ever so grateful for our community! We are thrilled to have thousands of you visiting our site on a regular basis, participating in the Migraine in America research, commenting on articles, and sharing your thoughts with us here and on our Facebook page. We are humbled by your willingness to share your own personal stories with us, letting others who suffer from migraines know that they are not alone.
Research
And last, but not least, we are grateful for the ongoing research in the field of migraine. There is such an urgent need for better treatments for people suffering from migraine disease, and countless hours are spent examining methods to prevent migraine attacks, to relieve pain when a person is in the midst of a horrible migraine, and to better understand the overall etiology of the disease. We sincerely hope that one day, their will be a cure for migraine.
We at Migraine.com would like to express our sincerest gratitude for all of you!