Comment to FDA About Migraines – NOW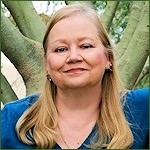 By Teri-Robert

·

October 21, 2012
From now until November 1, we all have the opportunity to submit comments to the FDA about living with Migraine and other headache disorders.
The opportunity to submit comments is in conjunction with a public meeting being held by FDA on October 25 related to their patient-focused drug development initiative. The initiative is being conducted to fulfill FDA performance commitments made as part of the fifth authorization of the Prescription Drug User Fee Act (PDUFA V). This effort provides for a more systematic approach for obtaining patient perspective on the disease severity and the currently available treatments for a set of disease areas.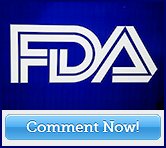 FDA has published a preliminary list of nominated disease areas for the initiative and the criteria used for nomination. Following the public meeting this month, FDA will select a final list of 20 disease areas for inclusion in this five-year pilot program. Then, over the next five years, For each disease area, FDA will conduct a public meeting For each disease area, to discuss such topics as the impact of the disease on patients, the spectrum of severity for those who have the disease, the measures of benefit that matter most to patients, and the adequacy of the existing treatment options for patients. These meetings will include participation of FDA review divisions, the relevant patient advocacy community, and other interested stakeholders. This is an interesting and potentially very valuable program — one I hope you want to know more about. There's an excellent summary of the background in Volume 77, Number 185 of the Federal Register.
The disease areas initially nominated as a starting point to develop the list of 20 for this program are:
Pulmonary arterial hypertension.
Heart failure.
Primary glomerular diseases.
Narcolepsy.
Huntington's Disease.
Depression.
Autism.
Peripheral neuropathy.
Fibromyalgia.
Obesity.
Nocturia.
Chronic fatigue syndrome.
Irritable bowel syndrome.
Inflammatory bowel disease.
Alopecia areata.
Diabetic ulcers.
Female sexual dysfunction.
Interstitial cystitis/painful bladder syndrome.
Fracture healing.
Diabetic foot infections.
Hepatitis C.
HIV.
Patients who have experienced an organ transplant.
Sickle cell disease.
Chronic graft versus host disease.
Amyloidosis.
Aplastic anemia.
Melanoma.
Lung cancer.
Cancer and young patients.
Cancer treatment in pregnancy.
Cancer and sexual dysfunction.
Cancer and depression.
Clotting disorders (e.g., hemophilia A (factor VIII deficiency) and von Willebrand disease).
Thrombotic disorders (e.g., antithrombin deficiency and protein C deficiency).
Primary humoral immune deficiencies (e.g., common variable immune deficiency).
Neurologic disorders treated with immune globulins (e.g., chronic inflammatory demyelinating polyneuropathy).
Hereditary angioedema.
Alpha-1 antitrypsin deficiency.
Migraine and other headache disorders are obviously missing from this preliminary list of nominated disease areas, an oversight I'm hoping will be rectified in the final list. The public is invited to comment on this preliminary list online through a public docket and at a public meeting on October 25 where FDA will provide an overview of the patient-focused drug development initiative with discussion of the nominated disease areas. In a preliminary meeting at FDA headquarters on October 10, I learned:
Some diseases such as ALS and Alzheimer's are not on this list because FDA staff members who compiled the list felt it obvious that they are of high importance.
The above list is indeed a list of preliminary nominations, not the final list.
Not everyone who has registered for and been confirmed for attendance will have an opportunity to speak. Those who do will have three minutes to state their case.
Written comments submitted by the public are important.
I'll be at the meeting on October 25 to represent us and hope to speak to the importance of Migraine disease being on their final list of 20 disease areas. There is, however, no guarantee that I'll have an opportunity to speak. There will be more people in attendance that will be able to speak during the 90-minute meeting. Still, whether I'm able to speak or not, it's important that we have a presence at them meeting.
In addition to my presence at the meeting, it's essential that we all take advantage of the opportunity to comment to the FDA. (This is open to United States citizens only.) Comments are submitted through a web form, and I'll give you a link for it. I suggest that you write your comments in your word processing or email program where you can work on them, edit them, check the spelling, and be sure to say exactly what you want to say. Then copy your comments into the web form.
FDA used several criteria in developing the preliminary list of potential disease areas. They request
that when proposing additional disease areas for consideration, please describe how you applied the identified criteria in making recommendations for additional disease areas to consider. FDA also welcomes public comment on the criteria for disease area selection. These criteria include the following:
Disease areas that are chronic, symptomatic, or affect functioning and activities of daily living;
Disease areas that reflect a range of severity;
Disease areas for which aspects of the disease are not formally captured in clinical trials;
Disease areas that have a severe impact on identifiable subpopulations (such as children or the elderly);
Disease areas that represent a broad range in terms of size of the affected population; or
Disease areas for which there are currently no therapies or very few therapies, or the available therapies do not directly affect how a patient feels, functions, or survives.
It's quite common to get emotional when writing these comments, but I urge you to address the criteria above, and keep the emotion to a minimum. Yes, share your experience, but keep your comments precise and to the point. We must come across as severely impacted, but determined. Short, concise, and succinct works best.
Are you ready to submit your comments? Please go to this page for the Prescription Drug User Fee Act Patient-Focused Drug Development Meeting and click the blue "Comment Now!" button near the top right corner of the page!
If we want better treatments and a better quality of life, we can't let this opportunity pass us by. Comments must be posted by November 1, 2012. Please post your comments, and share this information with others, encouraging them to comment as well.
Let's do this!
This article represents the opinions, thoughts, and experiences of the author; none of this content has been paid for by any advertiser. The Migraine.com team does not recommend or endorse any products or treatments discussed herein. Learn more about how we maintain editorial integrity here.