Community Thoughts: Managing Fatigue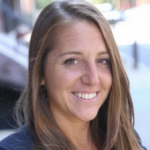 By Jenn Lebowitz

·

October 14, 2015
One potential symptom of migraine that sometimes goes unrecognized, and also happens to be quite a challenging one to deal with, is fatigue. So, we asked our Facebook community for ideas on dealing with it. See how the community responded to the question: Does anyone have tips for managing fatigue? Please feel free to add your own ideas in the comments below!
I find specific strategies helpful…
I focus on giving my body the rest it needs…
I use particular supplements, foods, or medications…
I've looked into other conditions…
How about you? Please share your tips for managing fatigue in the comments!