Depression, Winter, and the Holiday Season
The convergence of the holiday season and winter often creates the perfect storm for a mental health crisis for migraine patients.
We know three main things that contribute to this reality:
1.Migraine patients are more likely to live with depression and anxiety than the general population.
2. The stresses of the holiday season, including expectations and family dysfunction, stir up issues for many of us that complicate our mental health conditions.
3. During the winter depression is even tougher to manage because of the lack of sunlight and opportunities for exercise to combat our depressive tendencies.
But please don't let these realities trick you into believing there is no way to manage this perfect storm of factors. By arming yourself with coping techniques and support, you can fight back.
Seek Out Therapy
If you're not already in therapy or counseling to cope with your migraine disease, please consider developing a relationship with a qualified counselor who meets your particular needs. Having this kind of relationship in place before the most difficult part of the year gives you a chance to identify the particular issues that make the winter and holiday seasons difficult for you and to brainstorm strategies you can rely on to help you cope when the hard times set in.
Avoid Isolation
If being apart from those you love or not having meaningful relationships with family is a trigger for your holiday and winter depression issues, brainstorm ways to combat this in advance. Things like volunteering in your community or reaching out online to others in similar situations can be incredibly helpful.
Manage Your Commitments
If being around your family too much causes you more problems with depression and anxiety, carefully manage the time you spend with them. Try to identify which aspects of your interactions are most problematic and excuse yourself when these situations present themselves. Deciding in advance with your spouse when you will excuse yourselves can be a helpful strategy.
Focus on Gratitude
While it can be incredibly difficult when you are depressed, try to get into the habit of keeping a gratitude journal. This can be as simple as writing down a list of one, three or five things every single day that you are grateful for in your life. Even when things seem incredibly dismal, focusing on something positive in your life can help shift your focus.
Treat the Past as a Teacher
Examine past holiday seasons to try to spot patterns in particular activities, pressures or commitments that caused you problems. By determining what has been especially difficult in past years you can use that information to strategize which events you'll attend or avoid and how you can avoid people, places or commitments that caused you problems.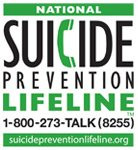 Get Help if You're in Crisis
If you have suicidal thoughts, please get help immediately. Call the National Suicide Prevention Lifeline at 1-800-273-TALK (8255). This hotline is staffed by trained volunteers who can put you in touch with resources in your area. Someone is available to answer your call 24 hours a day, seven days a week, even on holidays.
What helps you cope with holiday and winter-related depression? Please share in the comments.
This article represents the opinions, thoughts, and experiences of the author; none of this content has been paid for by any advertiser. The Migraine.com team does not recommend or endorse any products or treatments discussed herein. Learn more about how we maintain editorial integrity
here
.

Community Poll
Do you prefer reading stories from others with migraine or informational content on our site?