Migraine: "Eat, Pray, Love"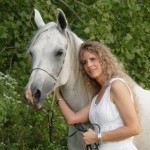 By Ellen Schnakenberg

·

June 27, 2013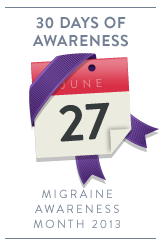 Share your favorite Migraine trigger-free recipe
As a Migraine patient who has a lot of food triggers, it became very difficult for me to eat a tasty meal without triggering a Migraine.  I wanted my meals to have some of the flavor they eventually began to lack, but commercially prepared spice mixes couldn't be trusted to be free of Migraine culprits like MSG.  So, I began to look for recipes that were safe for me.  Along the way I tweaked recipes to fit my tastes and needs, and even invented a few of my own.
Here are more Migraine friendly recipes for you to try.
A favorite is this recipe for Rosemary Herb Spice Mix which is really good on roast chicken, turkey, pork and lamb.  I've never tried it on beef or fish, although I think it might work really well there too.  If you give it a try, I hope you'll comment below and let us know how it tastes!
This recipe will make enough spice mix for many meals.  Mixing it up ahead saves time and energy Migraineurs lack when we are in the midst of an attack.  It's so simple, even young children can help you make dinner with only a little help and direction.  A full meal takes only five minutes to prepare, less than an hour to bake, and requires only one pan, a teaspoon and a bowl!  Best of all, I've left off the most common Migraine triggers, so it's likely to be safe for most patients.
You will need:
1 medium or large mixing bowl.
½ cup measuring cup
1 spoon
1 funnel
wide mouth canning jar with lid
Ingredients:
1 cup paprika
¾ cup finely crushed or ground rosemary
½ cup garlic powder or dry minced garlic
½ cup salt (may reduce this ingredient slightly to taste)
¼ cup ground black pepper
1/8 cup ground sage
Stir ingredients until they are thoroughly mixed, then place the spice mix into a wide-mouthed Mason type canning jar with a lid, using a funnel.  Take care not to let the paprika become airborne as it can be an irritant.  Close the lid tightly to keep mixture fresh.
(Garlic may be left out of this recipe and added fresh when the mix is added to the oil at the rate of 1 teaspoon per 5 teaspoons of mixture.)
To use this mix:
Stir 6 teaspoons of the mix into 2 Tablespoons of olive oil or garlic infused olive oil in a large glass or metal mixing bowl.  (5 teaspoons of mix if using 1 tsp fresh garlic.)  Mixture may be used immediately, or for a more lively flavor – mix and let sit in olive oil for 10-30 minutes before coating meat and potatoes/parsnips.
Suggested meats:
Chicken thighs, chicken breast.  Pork chops, pork tenderloin, pork steaks.  Lamb chops.  Leg of lamb and crown roast of pork are also good, but potatoes will need to be prepared toward the end of cooking time, and it will require you to adjust the amount of spice mix used, as well as the cooking time, depending upon the size of the roast.
Preparing meat and potatoes/parsnips together:
Wash approximately 1 ½ pounds of potatoes or parsnips, then cut them into 1 inch cubes.  Rinse, drain and set aside. (Parsnips end up tasting almost like potatoes, but have a much lower glycemic index and are generally considered a healthier choice).
Wash approximately 2 pounds of thawed meat thoroughly, and pat dry with paper towels.  Add meat to prepared spices in large mixing bowl.  Massage/rub spices into the meat, thoroughly coating each piece.  If using chicken with skin (recommended), be sure to get spices under the skin.  Add potatoes/parsnips (if you choose) to meat and spice mix, coating them thoroughly.
Place skin-up on a large flat pan (a jelly roll pan works nicely) for baking.  Place the meat flat, in a circle or half circle.  Place the seasoned potatoes inside the circle or half-circle at an even depth.
Bake at 400-425 degrees for about 45 minutes to an hour or until the meat is tender and done, turning potatoes/parsnips at least once halfway through.
Enjoy!
Note: Spices in bulk can be purchased from many grocery stores, especially health food stores.  They're also available online.  For reference above, typically sized spice bottles contain 1/2 cup.  If you can't find what you need in bulk, simply purchase the required number of bottles for each spice ingredient and you're set.
Note: When using large cuts of meat, cooking time and the amount of spice/oil mixture necessary to coat the meat will vary.  Six teaspoons of mix is sufficient for approximately 1 ½ pounds of potatoes and 2 pounds of meat, or 3 ½ pounds of meat without potatoes.
Note: Addition of Thyme has been used with this recipe as well.  Surprisingly, it brings out a more peppery flavor.
Note:  This recipe is MSG free, gluten free and dairy free.
Feel free to tweak this recipe to your own personal taste, then let us know about it so we can try it too!
Learn more about the 2013 MHAM Blog Challenge and other MHAM events by visiting: 2013 Migraine & Headache Awareness Month Information Page
June, Migraine and Headache Awareness Month, is dedicated to Unmasking the Mystery of Chronic Headache Disorders. The Migraine and Headache Awareness Month Blog Challenge is issued by FightingHeadacheDisorders.com
This article represents the opinions, thoughts, and experiences of the author; none of this content has been paid for by any advertiser. The Migraine.com team does not recommend or endorse any products or treatments discussed herein. Learn more about how we maintain editorial integrity here.