Five Things for Migraine Patients to Question
The American Headache Society (AHS), a membership organization for medical professionals who treat Headache Disorders patients, recently released a list of Five Things Physicians and Patients Should Question. The recommendations were timed to coincide with the AHS's annual Scottsdale Headache Symposium, an educational meeting for medical professionals.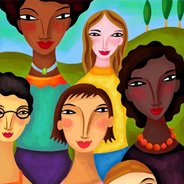 (1) Don't perform neuroimaging studies in patients with stable headaches that meet the criteria for Migraine.
While it is incredibly common for patients dealing with a Headache Disorder to have an MRI and/or CT scan, after reviewing what is known about Migraine, the doctors who developed these guidelines suggest it is unnecessary to perform imaging in patients who have been diagnosed with Migraine according to the International Classification of Headache Disorders. However, they caution that not all serious headaches are Migraines and recommend careful examination of each patient's history and symptoms to make a determination.
There are a few reasons for this recommendations. MRI imaging is more sensitive in helping doctors diagnose many conditions associated with headache. CT imaging exposes a patient to substantial radiation, a risk that doesn't make sense if an MRI is sufficient for the situation. But if stroke, head trauma or hemorrhage is suspected, a CT is the appropriate imaging test.
(3) Don't recommend surgical deactivation of Migraine trigger points outside of a clinical trial.
The rationale behind this recommendation is straightforward: At this time there is no scientific basis for recommending surgical deactivation for Migraine. There have been no placebo controlled, double blind, randomized research studies on this procedure. So while the evidence we have suggests it may help, more research is needed.
(4) Don't prescribe opioid or butalbital-containing medications as first-line treatment for recurrent Headache Disorders.
Both of these types of medication are strongly associated with an increased risk that a patient's episodic Migraine pattern will transform into a chronic Migraine pattern and with a condition called Medication Overuse Headache. Anything we can do to minimize these risks is important. Further, there are medications called triptans that have been developed to abort a Migraine attack. Opioids and butalbital compounds only treat the pain symptom of a Migraine attack. Finally, these medications can impair the person's ability to function in his or her day-to-day life and may lead to dependence.
(5) Don't recommend prolonged or frequent use of over-the-counter (OTC) pain medications for headache.
Patients who frequently use OTC pain medications to treat their attacks are at an increased risk for developing Medication Overuse Headache. Another important issue is the liver damage that can result from overuse of acetaminophen and products that contain it. Finally, prolonged use of nonsteroidal anti-inflammatory medications (NSAIDs) can result in gastrointestinal bleeding. None of these risks are worth it considering we have targeted, effective medications in the triptan category that help many Migraineurs.1
Please share any questions you have about these recommendations in the comments.
This article represents the opinions, thoughts, and experiences of the author; none of this content has been paid for by any advertiser. The Migraine.com team does not recommend or endorse any products or treatments discussed herein. Learn more about how we maintain editorial integrity
here
.

Community Poll
Do you prefer reading stories from others with migraine or informational content on our site?