Yays and Nays of Shopping for People with Migraines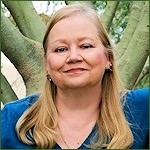 By Teri-Robert

·

December 10, 2012
Holiday shopping can be difficult under the best of circumstances, but shopping for someone with Migraines can present additional challenges.
If you don't have Migraines yourself, you may not be aware of all the seemingly innocent and lovely gifts that could turn out to present Migraine triggers for the friend or loved one for whom you so carefully selected it. Even if you do have Migraines, it's easy to forget that things that aren't triggers for us might be triggers for someone else.
To make this task a bit easier and restore some of the fun of holiday shopping, here are some tips on things that do and don't make good gifts for the Migraineurs in our lives…
YAY to an old-fashioned ice bag as a gift.

Old is new again! The old-fashioned ice bag is back in all kinds of colors and in different sizes. I like the smaller ones because they're lighter and easier to handle. They're great for that pain that strikes one temple or above the eye. They can be made a bit softer by using crushed ice and / or adding a bit of water. Good sites to find them: Drugstore.com and Beauty.com.
YAY to thinking about comfort and a Bed Buddy as a gift.

My feet are always cold in the winter. Always. One year, my husband found me the perfect present – the Bed Buddy. You just pop this in the microwave for a couple of minutes, put it under the covers at the food of the bed, and it you get nice, warm feet! I've also warmed it and used it across my shoulders when they were aching a couple of times. My husband found the Bed Buddy at a local department store. You can find them online at BedBathAndBeyond.com, Amazon.com, and Drugstore.com.
YAY to remembering massage as a gift.

A good massage can be both luxurious and therapeutic. Many people won't spend the money on massages for themselves, so a gift certificate for a massage can be an especially good gift. Since fragrance can be a Migraine trigger, check to be sure the massage therapist has fragrance-free products available for use. A good massage therapist understands this and will be able to accommodate the request.
YAY to taking a look at teas as a gift.

Since caffeine can be a Migraine trigger, stick with herbal teas. Peppermint tea is a good choice because peppermint can help relieve nausea, which is a common Migraine symptom. Chamomile is also a good choice because it's very relaxing. Good sites to find quality teas: RevolutionTea.com and Adagio.com.
YAY to giving some thought to a bath pillow.

Soaking in a nice hot bath can be wonderful any time. It can be especially wonderful when you have a Migraine or headache. A bath pillow is a very thoughtful gift for someone who loves baths. These can be found in many stores. Online, check BedBathAndBeyond.com, Drugstore.com and Amazon.com.
YAY to donations for Migraine research.

One of the greatest impediments to our having better treatments is a lack of research funding. Making a donation toward research in someone's honor is a splendid gift! There are several organizations that raise funds for research. This year, I've decided to donate to the American Migraine Foundation. The mission of this newly formed foundation is to support innovative research that will lead to improvement in the lives of those who suffer from Migraine and other disabling headache disorders. Their web site is at www.AmericanMigraineFoundation.org.
YAY to giving your time as a gift.

One of the most frustrating things about Migraines is that they often stop us from being able to do the most basic things – shopping, playing with our kids, cooking, straightening the house, visiting with friends. A gift of time is a very thoughtful gift indeed, especially since Migraines can make us feel so isolated. To make this easier and more fun, I've made a gift certificate that you can download and fill out to make a gift of your time. Download the gift certificate.
• • •
The nays are "soft" nays, based on possible Migraine triggers. Different people have different triggers, so not all of these items will be triggers for everyone. You may know people well enough to know if these are triggers or be able to ask someone who does.
• • •
NAY to the gourmet coffee craze.

Gourmet coffees have never been more popular, but caffeine can be a Migraine trigger for some people, and even decaf has some caffeine in it. For the people on your gift list who like hot beverages, unless you know caffeine isn't a trigger for them, best to stick to herbal teas.
NAY to choosing the old standard of fragrance.

Fragrance in its many forms can be a very strong Migraine trigger for many of us. Colognes and perfumes; scented lotions, powders, and creams; bubble bath, bath oils, body washes; candles; potpourri; air freshener… these can all ruin a day for someone with a fragrance trigger. Also, if you're visiting someone with Migraines, please think in advance and don't use fragranced products yourself. We don't want to tell you that being close to your cologne gives us a Migraine, so if you think ahead, you can spare us both a Migraine and some embarrassment.
NAY to celebrating with alcohol as a gift.

Alcohol is a Migraine trigger for some people. For some, it's any kind of alcohol. Some of us can drink some kinds of alcohol, but not others. Unless you know the person you're shopping for can drink certain kinds of alcohol and what kinds, it's best to stay away from it.
NAY to selecting the meat and cheese gift basket.

Aged cheeses and many of the meats that are in holiday gift baskets are sooooooooo tempting, BUT they're potential Migraine triggers. This puts them on the "Don't List," no matter how tempting they may be.
There you have my list of tips. Do you have any gift tips to share? If you do, please leave a comment and share them with us!
This article represents the opinions, thoughts, and experiences of the author; none of this content has been paid for by any advertiser. The Migraine.com team does not recommend or endorse any products or treatments discussed herein. Learn more about how we maintain editorial integrity here.