Headache on the Hill 2014 Preview
Weather permitting (knock on wood), I'll be leaving for Washington DC this Sunday to participate in the 2014 Headache on the Hill event.
Headache on the Hill is an annual lobbying event sponsored by the Alliance for Headache Disorders Advocacy (AHDA), a coalition of groups focused on increasing the visibility of the burden of and getting more appropriate research funding for Headache Disorders. AHDA brings together health professionals, patients and people who care about Headache Disorders to lobby Congress with a focused message and concise set of requests (aka asks).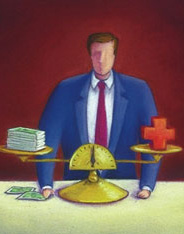 On Monday afternoon AHDA leadership and legislative experts from the American Academy of Neurology will lead an overview briefing participants on how to talk to our legislators and their staff and the specific talking points we're focusing on for this year's event. We'll have specific asks we're tasked to highlight during our appointments. But as with last year, we'll have an overarching focus on the prevalence of Headache Disorders and disparity in research funding when compared to other diseases with similar burdens. Finally, sharing our individual stories can be one of the most powerful aspects of these appointments.
On Tuesday each Headache on the Hill participant will visit the offices of his or her own Senators and Representatives. Therefore everyone divides up intro groups by state to make the rounds to their appointments on the Hill. Last year I was the only person from Kansas who attended, but it worked out fine. I won't mind if, as I suspect, that's the case again this year.
After the event I'll be sharing specific information about our asks and requesting that each of you write to your Senators and Representatives in support of the same goals. Even if you can't be there with us, you can reinforce our message and amplify its impact.
This article represents the opinions, thoughts, and experiences of the author; none of this content has been paid for by any advertiser. The Migraine.com team does not recommend or endorse any products or treatments discussed herein. Learn more about how we maintain editorial integrity
here
.

Community Poll
Can you tell when a migraine attack is coming?