HIPAA Basics for Migraine Patients: Filing a Complaint
In parts one (your rights under HIPAA) and two (spotting HIPAA violations) of my series on the federal Health Insurance Portability and Accountability Act (HIPAA) that protect the privacy and security of your health-related information, I shared an introduction to help you understand this law. In part three I'd like to tell you how you can file a complaint if you believe a violation has occurred.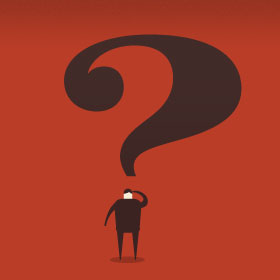 The Department of Health and Human Services (HHS) offers a few different ways for you to file a complaint depending on your preferences and comfort with the Internet. Regardless of the particular method you choose, which I'll discuss later in this article, you'll want to do some information gathering before you start the process and familiarize yourself with the basic requirements.
The HHS Office for Civil Rights has three main requirements you must meet in order to file a complaint regarding a HIPAA violation. The complaint must:
Be filed in writing;
Name the covered entity the complaint is against (such as health care providers and insurance companies); and
Be filed within 180 days of when you find out about the act or omission that you believe constitutes a violation of your rights under the law. (Please note that the Office of Civil Rights has the authority to extend this time period if you can show "good cause" for why you missed the deadline.)
You should do the work of gathering up the information that supports your claim before you start the process of filing a violation. You will want to be able to share as many details as possible, including:
The name, address and phone number of the organization or care provider against whom you have a complaint.
The date or dates on which you believe the violations of your HIPAA rights occurred.
A description of the violation(s) you believe occurred.
File a Privacy or Security Complaint Online Using the HHS Office for Civil Rights Portal
To file a complaint using the online complaint portal system, visit this link and complete the required fields:
Health & Human Services Office of Civil Rights Complaint Portal
File a Privacy or Security Complaint in Writing by Mail, Fax or Email
To file using one of these methods you will need to do two main things:
Provide the details regarding your complaint; and
Send it to the appropriate regional location of the Office of Civil Rights. You can find by visiting this link: Office of Civil Rights Regional Offices http://www.hhs.gov/ocr/office/about/rgn-hqaddresses.html. I recommend contacting them to make sure you are choosing the right location. Otherwise your complaint will not be properly processed.
The Office of Civil Rights highly recommends you use their package of complaint forms if you want to file using one of these methods, and I must agree. It will not only make it much easier for you to provide the appropriate information, but also for them to process your complaint.
You can find it online at this link:
Health Information Privacy Complaint Form Package
However, use of these forms is not technically required. You can compile the necessary information in writing and submit it. Be sure to include:
Your name;
Full address (street address, city, state and zip code);
Telephone number;
E-mail address (if available);
Name, full address and telephone number of the person, agency or organization you believe violated your (or someone else's) health information privacy rights or committed another violation of the Privacy or Security Rule;
Brief description of what happened. How, why, and when do you believe your (or another person's) health information privacy rights were violated or how the Privacy or Security Rule otherwise was violated;
Any other relevant information; and
Your signature and date of complaint.
Optionally, you may also choose to include:
Whether or not you need special accommodations for us to communicate with you about this complaint;
Someone else they call if we cannot reach you; and/or
Whether you have you filed your complaint somewhere else and if so, where.
If you need assistance filing your complaint you can contact the Office of Civil Right by email at OCRMail@hhs.gov or by phone at 1-800-368-1019. Also, please be aware that you can not only submit a complaint about a violation for yourself, but also for someone else.
This article represents the opinions, thoughts, and experiences of the author; none of this content has been paid for by any advertiser. The Migraine.com team does not recommend or endorse any products or treatments discussed herein. Learn more about how we maintain editorial integrity
here
.

Community Poll
When was your last migraine check-up?