Holiday Migraine Management: Maintain Your Schedule
Keeping a regular schedule during the hustle of the holiday season is an important aspect of managing your migraine disease. While many people have the luxury of rising early, staying up late or spending all day and evening out shopping or at events, as migraineurs we just don't. Our brains crave consistency and reject our attempts to upset our regular schedules.
With the migraine brain's need for regularity in mind, here are some tips for maintaining your regular schedule during this holiday season.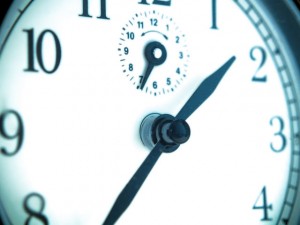 Be honest
If family or friends are planning events, be sure to let them know what your limits are and request that they be honored. Let them know your health and ability to enjoy the event or activity depends on it.
Take initiative
One strategy that works well for me is to make suggestions of options for getting together with family and friends that I know will work for me. For instance, a late afternoon gathering with friends works well for me because it gives me plenty of time to get ready earlier in the day, but doesn't keep me out super late. Rather than waiting for everyone else to make their suggestions, try making your own up front and see if it helps.
Be selective
Even though our brains and bodies don't like change, it might be worth it to you to stay up late on Christmas Eve or New Years Eve. If that's the case, make it a priority to stick to your regular schedule the rest of the time to lessen the chance you'll have problems as a result of embracing the moment and altering your schedule slightly. If you do stay up late, make sure you get up at your regular time the next morning. Sleeping in often causes migraineurs problems.
Take advantage of the Internet
Online shopping can be a great way to keep yourself on your normal schedule, while still fulfilling the desire so many of us have to select thoughtful, personal gifts for the people we love most. You can also take advantage of the Internet to order groceries, send flowers or plants or order the essentials for hosting a party or meal. It's amazing how much you can accomplish in front of your computer in the comfort of your own home in such a short amount of time without having to upset your migraine brain.
How do you maintain your normal schedule during the holidays? Please share your ideas in the comments.
This article represents the opinions, thoughts, and experiences of the author; none of this content has been paid for by any advertiser. The Migraine.com team does not recommend or endorse any products or treatments discussed herein. Learn more about how we maintain editorial integrity
here
.

Community Poll
How much has your migraine disease changed or evolved over time?