How Does Chronic Migraine Impact Your Life?
We're conducting a comprehensive study on life with Chronic Migraine.
And we can't do it without you.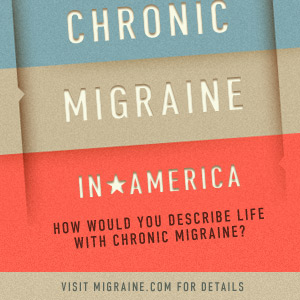 Both the burden of living with and the stigma associated with Chronic Migraine have a devastating impact on our lives. How does it affect your work and family life? How effective are your treatments? Do you have a good relationship with your doctor or healthcare provider? Participate in the study and help us paint an accurate picture of Chronic Migraine in America.
So if you have ever had a month with more headache days than not, we want to hear from you.

Community Poll
Do you prefer reading stories from others with migraine or informational content on our site?