International Headache Congress 2013: Here We Come!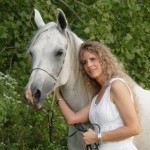 By Ellen Schnakenberg

·

June 25, 2013
Migraine is a serious emphasis when Migraine and Headache specialists get together for scientific meetings and conferences, and this week is no different.
International Headache Congress (IHC) takes place June 27 – 30 in Boston.  This is a continuing medical education conference for doctors.  It is not for patients.  Things begin as early as 6:45am and end well into the evening.  The conference is so jam-packed full that even the lunch breaks are sessions.
Teri, Diana and I are headed to Boston in preparation for loading up the brain cells on the latest and greatest information that we are so eager to pass along to you.  As packed as these days are scheduled to be, it's likely that we'll have to do some tag-team conferencing to get through it all in one piece.
Some of the things we'll be talking about in Boston include:
CGRP and new antibody therapies that affect this important target
The pros and cons of Migraine surgery for prevention
The introduction of the new ICHD-III beta version
The genetics and biomarkers of common Headache disorders
The use of placebos
Pediatrics
Facial pain
TACs (trigeminal autonomic cephalgias)
Once we return home, it often takes us a while to talk about everything we want, and making those choices which to talk about first, is hard!  Sometimes you'll see posts specifically about these things, and other times what we've learned comes up in conversations on our forum or blog posts.
This will also be the first time that the American Headache and Migraine Association will be represented at a conference, which is really exciting.  Migraine and Headache specialists have been super supportive and excited about this new patient organization – the first of its kind.  We have a booth set up to make sure physicians know about AHMA and how to get their patients involved, and we'll have a lot of awareness items to benefit the organization as well.  After IHC these will be available for patients through AHMA.
Networking is important for us as advocates too.  It is at these conferences that we have the opportunity for one-on-one conversations with researchers and specialists.  We also sometimes have a chance to talk to the companies that make the medicines patients depend on, allowing us to ask questions we can't easily find answers for elsewhere. Sometimes these interactions are where the most interesting facts come to light, and questions are answered.
There are also posters to be reviewed and discussed.  Doctors and researchers create these posters to talk about subjects that didn't make it into the conference itself, but they thought important enough to want to impart to other specialists and researchers.  Sometimes this leads to interesting research down the line.
The Exhibition Hall is full of all kinds of things that are Headache or Migraine related.  I've bought textbooks and picked up journals I depend on there.  I've tried on glasses which gives me the opportunity to tell patients what I think of different types and brands.  I learned how to use the Sumavel DosePro using a placebo version, so even though I can't use triptans myself, I can talk about how the injector is used with some knowledge and experience.  I've also had the excitement of talking to companies who are creating treatments not yet available to patients.  These are details we might not otherwise be able to talk about until after the treatment makes it onto the market.  One year, I even helped out by participating in a Migraine genetics study by donating a tube of saliva for DNA examination.
If you don't want to wait to find out what we're learning about, you can watch twitter for on-the-spot tweets and posts with this hashtag:  #IHC2013.  Migraine.com's twitter account will also be retweeting us, so you can keep up with them here: @migrainedotcom . Those of you that follow us individually on other social media platforms like Facebook will see some up-to-the-minute posts too.
Stay tuned!
This article represents the opinions, thoughts, and experiences of the author; none of this content has been paid for by any advertiser. The Migraine.com team does not recommend or endorse any products or treatments discussed herein. Learn more about how we maintain editorial integrity here.