"Lincoln"- Migraine Historical Figures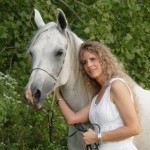 By Ellen Schnakenberg

·

June 25, 2013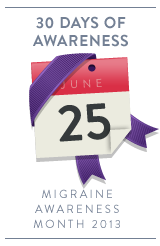 Who's your favorite historical figure who lived with Migraine/Headache disorder?
My favorite historical Migraineur is Edith Wharton, because I'm somehow related to her.  However, I'm going to surprise you today by writing another of my favorite *historical* people who lived with Migraine/Headache disorders.  He's surprising because although he lived intimately with Migraine, so far as I know – he never actually suffered the disease himself.  His wife did.  Then he lost his beloved wife to suicide.
As a community, we don't talk a lot about the crises and deaths that can and too often do result from different aspects of Migraine disease.  There are medication side effects, accidents, strokes, and sometimes, there are suicides.
There are four Migraine related suicides that have struck me in a personal way, and this is one of them.
The country music legend Gary Allen fell in love with his flight attendant- wife, and by all accounts was a devoted husband to her and father to their shared children.  He's discussed publicly that his wife didn't just suffer Migraine, but also depression – a frequently comorbid disease with Migraine which doctors think might be tied together chemically if not genetically.  Not only can these be primary conditions residing in the same person, depression can come as a result of the pain and disability Migraine brings.  In this interview with People Magazine, Mr. Allen says that the depression came after the Migraines which seemed triggered by allergies, so she received some sort of treatment for the Migraines, but not the depression.  We don't know if this treatment she received involved abortives, preventives or other methods.
The interviews I saw of him through the years made him feel like a really normal guy.  I remember one interview recalling he said that he didn't think his neighbors even knew what he did for a living.  Mostly they knew him as a family guy who liked to spend time outdoors.  He wrote music, and he shared it with the world, and it was great to listen to the interesting tones in his voice when I was working out in the barn every day where the radio stayed on 24/7.  Yes, my horses liked country music, lol.  Something about his voice made you feel what he sang.
All that changed when his wife had a horrible Migraine.  He tucked the kids into bed, then she asked him to go to the kitchen for a drink for her.  She ended her life while he was out of the room.
After he lost his wife he seemed to fall into a kind of shock.  Thankfully, like most artists, he seemed to be able to work through his thoughts and feelings in a tangible way, and he wrote some amazing music as he fought his way back to a very different, but *new* normal life.
The first song I heard from him which touched me, was clearly about his longing for his wife.  Called Watching Airplanes it feels like the desperation of a man whose love has just flown out of his life.  My dad is a pilot, so it had a special meaning for me and is probably why it caught my attention.  But, when you know the reality of his story, the meaning becomes crystal clear…
"So I'm just sittin' out here watching airplanes
Take off and fly
Tryin' to figure out which one you might be on
And why you don't love me anymore
By now I know you're thirty thousand feet above me
But a million miles away, a million miles away"
I've heard similar themes from family members left behind after a suicide:  "Why didn't they love me anymore?"  The reality is that usually the suicide has nothing to do with those they left behind.  It wasn't that they wanted to die, they just couldn't live with the pain anymore.  Especially when it involves chronic pain patients such as Migraineurs, and those with depression.  These patients make it through life moment by moment, until they feel like they can't get through the next moment.  They're seeking relief, not to get away from someone they love, or even to die.
It never ceases to amaze me that when we see a movie of a torture victim who dies, we take a big sigh of relief, knowing he is no longer in pain and his torture is through.  Yet, when a chronic pain patient who's been suffering for years reaches the point beyond their tolerance, it isn't understood to be a patient seeking relief from their torture, but almost anything else.
Forgive my slight rant.  Today, during Migraine awareness month, I learned that I lost another friend to Migraine.  If this weren't enough, I have been in that situation where I now understand that there are things worse than death.  It doesn't mean I want it. I just understand it.
I'm just mad as **** that we don't have a treatment that could remove these patients from the situation in the first place.  And I'm upset that we don't have anyone important to take the reins and lead the march to make legislators pay attention so we can get the funding needed to discover these treatments.  And I don't understand the derision among some in the Migraine community itself, as strength comes in bringing us all together.  But, I've digressed…
So, as time continued, Mr. Allen's songs changed.  His fan site has a quote that talks about his latest album:
""It's all about healing," Allan says. "It's all about the evolution of getting better.""
When you listen to his later albums, you can feel what he's been through, yet at the same time realize that he's been… through… it.  My favorite examples include:
Best I Ever Had
"And it might take some time to patch me up inside
but I can't take it so I, I run away and hide"
Puttin' Memories Away
"I need to move on
'Cause I know that you're gone forever"
I Just got Back From Hell
"I can't say that I'm doin' great
But I think I'm gettin' well
Gonna let the world know I'm alive
And I just got back from Hell"
No Regrets 
"From the day we met
To the night she left
I loved her, no regrets"
It was a long time before Mr. Allen chose to talk about what happened to him and his wife, and I am so very thankful that he did.  What I do every day as an advocate is because his wife and the wives and daughters, husbands and sons of others remain in my mind.  I know their pain.  The exhaustion.  The anguish and despair.  All I want is for it all to end for everyone – for us all to find peace at last.
I want a targeted treatment, or better yet…
A cure.
For more information on Gary Allen's albums, here is his selection available on Amazon.
Learn more about the 2013 MHAM Blog Challenge and other MHAM events by visiting: 2013 Migraine & Headache Awareness Month Information Page
June, Migraine and Headache Awareness Month, is dedicated to Unmasking the Mystery of Chronic Headache Disorders. The Migraine and Headache Awareness Month Blog Challenge is issued by FightingHeadacheDisorders.com
This article represents the opinions, thoughts, and experiences of the author; none of this content has been paid for by any advertiser. The Migraine.com team does not recommend or endorse any products or treatments discussed herein. Learn more about how we maintain editorial integrity here.