Meet Dr. Mark Green-Another Addition to the Team of Experts at Migraine.com!
Migraine.com is proud to announce the Dr. Mark Green has joined our panel of expert physicians. Dr. Green is the Director of The Mt. Sinai Center for Headache & Pain Medicine in New York, NY.
He is also a panel member of the Advisory Board of the Food and Drug Administration's Section on Peripheral and Central Neurological Drugs and sits on the board of the National Headache Foundation.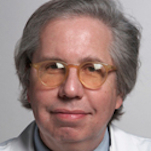 Please join me in welcoming Dr. Green to migraine.com!

Community Poll
How much has your migraine disease changed or evolved over time?