Migraine Awareness Month #2: Tea for Two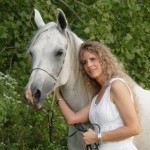 By Ellen Schnakenberg

·

June 2, 2012
Blog Challenge #2 is: If you could invite someone (any living person) to your home for tea for the purpose of explaining Migraine disease to them so they would truly understand it, who would it be and why?
This is easy for me. I know exactly who I would invite to come and converse: Senator Tom Harkin (D — Iowa). Every single Migraineur and headache patient needs to know …
…Why?
First, here is a little background:
For the last 5 years, the Alliance for Headache Disorders Advocacy (AHDA) has sponsored Headache on the Hill. The purpose of this annual event is to create and train teams of headache specialists and patient advocates who travel to Capitol Hill in Washington DC and visit with legislators about the impact of Migraine and headache disorders. Teams ask for legislative support in our request for a congressional hearing to discuss the impact of these disorders and the vital importance of mitigating them for the countless millions of patients throughout our country who suffer or are disabled by them. For the last two years, I was lucky enough to have been chosen to participate in this challenging, but exciting activity.
I'm not an especially politically *active* person. Or, at least I never considered myself to be. I have my views (surprisingly mixed), which I tend to keep to myself and my personal life in the interest of avoiding the potential to alienate patients or physicians who may not share those very personal views.
That said; I've sent my share of letters to Missouri legislators over the years. I have asked my hubs to discuss particular items on my personal agenda when he meets with these legislators who regularly visit our county, when I am unable to get out myself. I even attended our county's caucus — its first in well over a decade.
And yes, I vote whenever Migraine and headache allows me to get to the polls.
So, maybe I'm more politically active than I give myself credit for?
Okay, stick with me here…
Dear Senator Tom Harkin:

My name is Ellen Schnakenberg. I am a Migraine and headache patient advocate and educator, and I am writing on behalf of veterans, patients and physicians whose lives are impacted by Migraine and headache disorders.

Together, my family would like to invite you to our home for tea and hot home baked cookies, at the earliest convenient time of your choice. Although my daughter is a member of your constituency, I am not.

However our entire family very much desires the honor of your company as Chairman of the US Senate Committee on Health, Education, Labor and Pensions for a candid discussion on the impact of headache and Migraine disease and disability across our nation.

We'd like to tell you our family's story, but also discuss what you can do to help ease the life altering effects of Migraine and headache disorders upon the general population, as well as the devastating yet mostly ignored effects to our treasured veterans and the immense monetary expense to our society. We would like to explain and show you why Americans need a congressional hearing for better understanding of these disorders.

Mr. Harkin, we live merely two hours away, and it is with hope and appreciation for your leadership in the area of our nation's health that we would value hearing from you soon to schedule this event.

We eagerly anticipate your reply.

Warmest regards,

Ellen Schnakenberg and family
The Key to Understanding: When it comes to scheduling a congressional hearing of this type, all roads lead to the Chairman of the US Senate Committee on Health, Education, Labor and Pensions: Mr. Harkin.Senator Harkin has been a pain patient himself, having endured back problems in the past. In this year's groundbreaking congressional hearing on chronic pain held earlier this spring and over which Mr. Harkin presided, he gave his own testimony about why he thinks chronic pain needs to be investigated more thoroughly for the benefit of an enormous number of the population.
Although I have not had the pleasure of meeting him to ask, I do not believe that Mr. Harkin likely understands the true nature of headache disorders, particularly the genetic, neurologic, brain based disease that is Migraine. My home is filled with examples of the extent that patients are sometimes forced to go to survive, and most people are shocked at what we've done just to get by… and we're still making changes today.
Seeing is believing.
Although Migraineurs are in pain that can range from infrequent, fairly mild and easily controlled to torturously severe and unrelenting, this is not just a pain issue like those discussed during the chronic pain hearing, and this is where so much misunderstanding occurs.
A taste of tea, cookies and conversation: I would love to welcome Mr. Harkin into my kitchen where I would brew up a batch of flowering tea while my daughter baked his favorite cookies. While time and hot water opens the beautiful tea flower in front of our eyes, and the oven toasts the cookies brown and delicious, we'd talk facts first.
Precious few patients themselves understand headache disorders and Migraine or are aware of the startling statistics about these disorders, just a sampling from the AHDA I list below:
There are over 100 different headache disorders
37 Million people suffer from Migraine disease
There are currently only 290 headache specialists in the United States
Concussion or mild traumatic brain injuries are the signature injuries of the Iraq/Afghanistan conflicts. Chronic headache and Migraine are the cardinal symptoms of such injuries.
Among Iraq/Afghanistan war veterans, 37% of men and 57% of women reported ongoing Migraine with a deployment history of concussive injury and a pre-deployment history of Migraine.
Migraine causes more lost years of healthy life in the US annually than MS, epilepsy, ovarian cancer, and tuberculosis combined, yet NIH research funding on these diseases totals more than 38 times that for Migraine.
The current economic burden of headache disorders in the US is conservatively estimated to be in excess of $31billion annually
Less than .05% (that's 5/100ths of 1%) of NIH dollars are spent on headache disorders
Suicide is 3 times more likely in patients with Migraine with aura than those without Migraine, with or without the presence of depression
The pain of Cluster Headache is so severe physicians have nicknamed them "suicide headaches" yet there has never been an NIH study on them
The risk for other serious diseases is significantly increased in Migraine patients, including cardiovascular disease
According to a World Health Organization analysis, Migraine alone is responsible for at least one percent of the total US medical disability burden, and severe migraine attacks are as disabling as quadriplegia
Then I would give Mr. Harkin a tour of our home from the inside out while we tell him our stories. We're still remodeling, creating an environment that allows me to live the best that I am able, and he should see firsthand the raw realities of what living with headache and Migraine disability means.
Then I would ask him the most important question of all,"Mr. Harkin, what do you want to see from the headache and Migraine community that would convince you to grant us the hearing we seek?"… and it would be time for me to stop talking and listen…
National Migraine Awareness Month is initiated by the National Headache Foundation. The Blogger's Challenge is initiated by www.FightingHeadacheDisorders.com.
To help raise awareness about Migraine, please Tweet this post with the hash tags #NMAM and #NMAMBC and share it on your Facebook page. Thank you!
This article represents the opinions, thoughts, and experiences of the author; none of this content has been paid for by any advertiser. The Migraine.com team does not recommend or endorse any products or treatments discussed herein. Learn more about how we maintain editorial integrity here.