Migraine Awareness Month #5: Do That To Me One More Time.
Here at Migraine.com we're participating in the National Migraine Awareness Month Blogging Challenge during the month of June. All of the patient advocates are taking turns to cover the prompts, and today is my first turn.
The theme for the fifth day of Migraine Awareness Month is: "Do That To Me One More Time. What comfort measure do you find helps you enough during a Migraine that you go back to it again and again, and how do you use it?"
I have a veritable arsenal of coping tools I rely on to get me through when I'm experiencing a migraine attack, so narrowing it down to just one is really difficult for me. But after giving it some thought, I decided to focus on aromatherapy products I love.
First up is an awesome aromatherapy balm: Lather Clear Head Balancing Balm. In the interest of full disclosure, I first tried this product when Lather sent me a sample a few months ago, but I liked it enough to buy it for other people, and I use it all the time. My recommendation has nothing to do with them being awesome enough to let me try it for free.
This product contains some of my very favorite scents for coping with a migraine attack: lavender, peppermint, eucalyptus and mandarin. It's soothing, fresh and delicate. If you have tried similar products in the past and found them to be too strong, this would be a great option for you.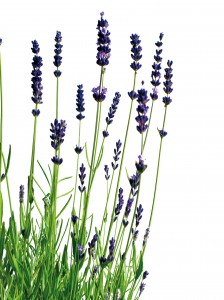 Next is a product called Origins Peace of Mind On the Spot Relief. This has a consistency similar to lotion and contains basil, peppermint and eucalyptus. It's a pungent, tingly blend and incredibly relaxing. I've been using it for years and find myself using it up and replacing it time after time.
When I'm longing for a lavender-only product, which is my favorite scent, C.O. Bigelow Lavender Salve fits my needs perfectly. This product is almost like a cross between a lip balm and Vaseline. You can use it anywhere on your body, as it's actually intended for moisturizing rough spots like lips, elbows, knees, etc., but I also like to use it on my pulse points for calm and relaxation.
These are all readily available online, so just do a Google search for the product name if you're interested in ordering and trying one or more of them for yourself.
What aromatherapy products do you like (during a migraine or anytime)? What is your favorite coping tool during a migraine attack? Please share in the comments!
National Migraine Awareness Month is initiated by the National Headache Foundation. The Blogger's Challenge is initiated by www.FightingHeadacheDisorders.com.
To help raise awareness about Migraine, please Tweet this post with the hash tags #NMAM and #NMAMBC and share it on your Facebook page. Thank you!
This article represents the opinions, thoughts, and experiences of the author; none of this content has been paid for by any advertiser. The Migraine.com team does not recommend or endorse any products or treatments discussed herein. Learn more about how we maintain editorial integrity
here
.

Community Poll
When was your last migraine check-up?