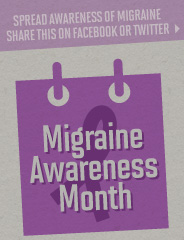 The Migraine Awareness Month blog challenge for today is:
Choose a theme song for Migraine disease or your headache disorder. See if you can find a YouTube video of it for your blog post.
This is one of my favorite Migraine Awareness Month prompts because I love music! There are times when my Migraines are so bad I can't stand to listen to music, but sometimes, if played softly, music is a good thing even then.
For several reasons, my choice is Migraine Blues by Fred Sheftell. Those reasons include:
I just like it.
The music and lyrics are by Dr. Fred Sheftell, who devoted his career to treating patients with Migraine and other headache disorders.
Both the lyrics and video do a good job depicting Migraine.
Until Dr. Sheftell passed away last year, it was my honor to have him as a friend and mentor.
To honor Dr. Sheftell and his work.
I just like it.
I think you'll like this song too. Here is it, written AND recorded by Dr. Fred Sheftell…
National Migraine Awareness Month is initiated by the National Headache Foundation. The Blogger's Challenge is initiated by www.FightingHeadacheDisorders.com.
To help raise awareness about Migraine, please Tweet this post with the hash tags #NMAM and #NMAMBC and share it on your Facebook page. Thank you!
Live well,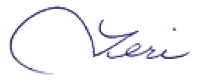 © Teri Robert, 2012