Congressional Hearing on Migraine – Why It's Vital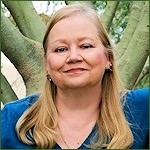 By Teri-Robert

·

March 17, 2012
You know, I know, we all know that we need better treatments for Migraine. When it comes to treatments for preventing Migraine, there isn't a single treatment on the market that was actually developed for Migraine. Everything we have was originally developed for another condition.
We also know that Migraine is horribly misunderstood, and if you live with Migraine disease, you've more likely than not encountered the stigma associated with it.
Are you following me so far? Yes? Good.
For months now, I've been asking everyone under the sun to sign the Alliance for Headache Disorders Advocacy (AHDA) petition urging Congress to hold hearings on the impact of Migraine and other headache disorders. If you've signed it, thank you! Whether you've signed it or not, please continue reading…
I don't know or understand why, but the response to the petition hasn't been good at all. At this point, we have just over 10,000 signatures. With more than 37 MILLION people in the U.S. with Migraines alone, that's a very low response. In trying to understand, all I can think of is that maybe people don't understand why the petition is important or have reservations that keep them from signing it.
That has led me to create a FAQ of sorts about the petition and a Congressional hearing in hopes that it will answer any questions you may have and address any reservations you may have about the petition…
Question: "But Snopes.com and others say online petitions are bogus!"
Answer: Actually, Snopes doesn't say that. In reality, some online petitions are worthless, and some are scams.

This particular petition is legitimate and legal. In addition, it doesn't stop online. Advocates for the AHDA will be hand delivering it to members of Congress during our Headache on the Hill event on March 27, 2012.
Question: Why should we want Congress to hold a hearing about the impact of Migraine disease and other headache disorders?
Answer: Whether we look at the general public or at members of Congress specifically, Migraine and other headache disorders are still terribly misunderstood and surrounded by myths and stigma. At a hearing, patients, advocates, and health care professionals would have the opportunity to testify before a Congressional committee. These "witnesses" would share factual data such as statistics and share comments and stories that have been shared through the current AHDA petition. But more than that, some of these witnesses would be patients who would testify about what Migraine and other headache disorders have done to their lives and the lives of their families.
Question: What would a better understanding in Congress accomplish?
Answer: Short-term, a better understanding in Congress must be accomplished before we'll see any significant increase in federal funding for Migraine and headache research funding.
We depend on pharmaceutical companies to develop new medications. The problem with that when it comes to Migraine and headache medications is the difficulty with developing medications for diseases and conditions when scientists don't yet understand them well. Pharmaceutical companies develop medications. They don't do the kind of basic disease research that's yet to be done into the cause and pathophysiology of Migraine and other headache disorders.
Longer-term, increased research funding can lead to better treatments. At this time, there are no treatments on the market that were originally developed for the prevention of Migraine and headache. This must change.
Also, we would hope that a better understanding in Congress would help lead to a better understanding among federal agencies and the general public, including employers.
Question/Comment: "I'm busy and don't have time for this."
Answer: Everyone has time for this. It's a simple matter of following the link then entering your name, address, and email address. It can be done in one minute, literally.
Question: What's done with my personal information I enter when I sign the petition
Answer: It goes into a database on a secure server. Only two officers of the AHDA have access to that information. Each Congressional office will receive a list of only the people in their districts who signed the petition. For Senators, of course, that will mean the whole state. For members of the house, that will mean only their own Congressional district.
We NEVER share or sell our data or our mailing list, not even with the organizations that are members of the AHDA. We may email you in the future when there's action to be taken, but that is the only email you will receive as a result of signing the petition. We take your privacy very seriously, as seriously as we take our own.
Question/Comment: But the country is already in a financial mess!
Answer: We realize that. At this point, we're asking for a Congressional hearing. Do we also want an increase in research funding? Certainly, we do, and we absolutely understand. But please hear me on this. At this point in time, when it comes to federal funding for medical research, there is no correlation between the amount of funding and disease burden. By disease burden, I don't just mean the number of people who have a disease or condition. I mean the total burden of it — how many people it affects, how severely it impacts people, the economic cost of the disease, the social cost of the disease, and more. In previous years, when we've gone to Congress asking for increased research funding, we've also talked to them about there needing to be a better correlation between funding and disease burden so that the federal funding for research is allocated in a manner that is most beneficial.
Question: Who can and should sign the petition. Do you have to have Migraines or headaches? Do you have to live in the U.S.?
Answer: We'd love to see as many signatures of U.S. citizens over the age of 18 as possible. No, you don't have to have Migraines or headaches. Yes, you do need to be a U.S. citizen. If you're not a U.S. citizen, you can still help by sharing the link with your family and friends in the U.S. and asking them to sign the petition.
If you had questions or were reluctant to sign the petition, does that help? I hope so.
It's not too late to sign the petition.
If you've already signed it, I'm asking for your help. Would you please ask other people to sign it? Please…
email everyone in your address book.
share this post on your Facebook page.
Tweet this post.
There's also a one-page flyer you can download and share with others via email or by printing and giving it to them. It even has a QR (quick response) code on it that can be read by apps on many smart phones. When read in those apps, it goes directy to the petition page so people can sign it. Download the flyer.
Thank you for reading. Thank you for signing, and thank you for anything you can do to help get more signatures on this petition. Ellen and I will be attending Headache on the Hill on March 27 and delivering this petition to members of Congress. We'll be there representing each and every one of you, so I know I speak for Ellen too when I thank you.
This article represents the opinions, thoughts, and experiences of the author; none of this content has been paid for by any advertiser. The Migraine.com team does not recommend or endorse any products or treatments discussed herein. Learn more about how we maintain editorial integrity here.