Migraine & Headache Blog Carnival for JUNE!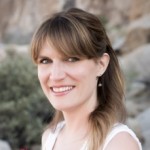 By The Migraine Girl

·

June 9, 2008

You'd be hard pressed to find someone who doesn't enjoy taking vacations, but in our Migraine & headache community, it's easy to come across many folks who see the health threats that accompany any trip out of town. Luckily for all of you reading this, we have a really helpful batch of blogs to sift through, all of which will increase your chance of having a happy, healthy vacation despite your headache disease. Some people have a very personal take on the situation, describing specific issues they've had preparing for and embarking upon vacations. Others give us generalized lists of things to pack and/or what to be aware of as you travel to maintain a pain-free brain. Whether or not you have a trip coming up, I believe these writers' tips and insights will benefit you.
First let's look at some entries that explore the personal side of dealing with Migraine while you're out of town.
To kick things off, Andrea has an entry called "Horrid Day for a Migraine. Could Have Been Worse." target="blank" that will probably hit VERY close to home for any of us who've had a Migraine attack before. Reading about the various commitments she's trying to balance in the midst of a rough episode will let you see how even the most summery, beautiful day can be hell for someone with Migraine.
Aaron D., who blogs at Pain in the Head, wrote a personal and practical entry about readying your mind (and suitcase) for a headache attack before vacation even if you've been feeling well lately. He also discusses the desire to "not ruin it for everyone" even if your friends are very understanding about Migraine disease. Check his entry here: "Vacation from Pain."
Migraine Chick talks about how she's planning on tackling Migraine-related fear (and Migraine attacks themselves) during her next vacation in "Conquering the Dreaded Migraine Monster on Vacation."
Debbie Fister is on the same page. In "Migraine and Vacation: Oxymoron?" she has created an entry featuring an easy-to-follow list for herself so she can stay as healthy as possible on vacation–and this list will be handy for many of you, too, I'm sure!
Ever feel that you'd like a migraine-oriented reminder list before you go on vacation? Reflecting on a recent trip that was chock full of potential triggers, MaxJerz (rhymes with migraine) offers several tips for traveling migraineurs that will help ease your frustrations before and during your trip in "Shred of Normalcy."
Diana Lee presents "14 Tips for Chronically Ill Travelers" posted at Somebody Heal Me: The Musings of a Chronic Migraineur.

"Vacationing With Migraine – The Down & Dirty Details" target="blank" is a thoughtful post by Ellen Schnakenberg giving a nice batch of information and recommendations for traveling Migraine and headache sufferers. She has condensed her tips here so you can easily print the main ideas for yourself. How useful!
I had been planning on writing a nice, long list of helpful tips for myself and you all on my blog–but after one hellish night at a hotel a couple weeks ago, I ended up chronicling my adventure instead: "How to Survive a Vacation Tip 1: Don't Trust the Website." Dare I say it's worth a read? Then a quick search of my blog caused me to realize I compiled a list of travel tips in early April. Check 'em out if you wish.
Just because you're on vacation doesn't mean you'll be able to let go of all the stress you feel! The following entries focus on controlling stress, triggers, and emphasizing relaxation.

Thought-out planning is a necessity for anyone for chronic illness, and it's also important to make sure that unplanned choices that come up while on your trip aren't going to trigger a Migraine. James Cotrill sheds some light on some surprising ingredients in energy drinks in "Energy Drinks – Know What You're Drinking." If you're like me, I know you might have a Vitamin Water now and then to give yourself a boost. Before you take that next sip, know what you're drinking!
Have you ever had trouble on the prescription front, worried you'll not have enough medication to last you before, during, and after vacation? The blog How to Cope with Pain has two excellent entries giving us tips. First there's a post about getting "90 Days of Narcotics: How to Best Use the New Drug Laws." We also are let in on "A Pharmacy Secret" that will de-stress your trip a great deal.
Roshan at Taoist Yoga gives us this piece called "Regulating the Body." Here we find a basic introduction to the benefits of breathing correctly in order to heal the hurt spots in our bodies–check out the entire blog and links for further instruction.
Focusing on the belief that our bodies instinctively know how to heal themselves and that we can best be healed when in a state of peaceful relaxation, here Anmol Mehta discusses some underlying tenets of natural healing on the blog http://anmolmehta.com/. Axel G. takes this discussion in a slightly different direction, giving us some information on stressors and how to control their effects on the body with "Stress Management."
In discussing the post "The Power of Pearl," author Lee writes, "consider this: bring a string of pearls (
or pearl powder) along and use it during your vacation for a headache reduction. This article reveals the not-so-well known healing powers of pearl…" If you're interested, you can read more entries from Reiki Vancouver.
Be well, everyone! That's an order.
**Thanks to Diana Lee for allowing me to host this terrific blog carnival this month!**
This article represents the opinions, thoughts, and experiences of the author; none of this content has been paid for by any advertiser. The Migraine.com team does not recommend or endorse any products or treatments discussed herein. Learn more about how we maintain editorial integrity here.