Migraine and Our Hearts – Wear Red on Friday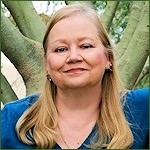 By Teri-Robert

·

February 1, 2012
One of the areas we've been exploring is conditions that have some kind of relationship to Migraine disease. One of those is cardiovascular disease and events, and Migraine affects more women than men, so it's fitting that we observe National Wear Red Day. On Wear Red Day, the American Heart Association encourages women to wear red and "tell women you want them to live and help stop heart disease in our lifetime." I speak directly to women here, but men will want to be aware of the information her because of the women in their lives.
More women die of heart disease than all forms of cancer combined. Like Migraine, heart disease is often silent, hidden, and misunderstood. The truth is, ladies, that our lives are in our hands. We can stop our number one killer together by sharing the truth and paying attention to it. We can truly be the difference between life and death if we take action.
The American Heart Association provides some excellent reasons for us to take action:
More women die of heart disease than all forms of cancer combined.
While one in 31 American women dies from breast cancer each year, one in three dies of cardiovascular disease.
Currently, some eight million women in the U.S. are living with heart disease, yet only one in six American women believes that heart disease is her greatest health threat.
Ninety percent of women have one or more risk factors for developing heart disease.
Only 43 percent of African American women and 44 percent of Hispanic women know that heart disease is their greatest health risk, compared with 60 percent of white women.
In women, heart disease is too often a silent killer — less than a third of women in a recent survey reported any early warning signs such as chest pain or discomfort before a heart attack, compared with most men.
Only slightly more than half of women are likely to call 911 if experiencing symptoms. And yet, 79 percent of women said that they would call 911 if someone else was having a heart attack.
Health risk factors
High cholesterol can increase our risk for heart disease, heart attack, and stroke.
Diabetes is a major risk factor for stroke and heart disease.
High blood pressure raises the risk of stroke, heart attack, heart failure, and kidney failure.
Body Mass Index (BMI) is a good indicator of whether we're at a healthy or unhealthy weight.
Smoking.
Signs of a heart attack
We should all know the signs of a heart attack…
Uncomfortable pressure, squeezing, fullness or pain in the center of your chest. It lasts more than a few minutes, or goes away and comes back.
Pain or discomfort in one or both arms, the back, neck, jaw or stomach.
Shortness of breath with or without chest discomfort.
Other signs such as breaking out in a cold sweat, nausea or lightheadedness.
As with men, women's most common heart attack symptom is chest pain or discomfort. But women are somewhat more likely than men to experience some of the other common symptoms, particularly shortness of breath, nausea/vomiting and back or jaw pain.
If you have any of these signs, don't wait more than five minutes before calling for help. Call 9-1-1. Get to a hospital right away.
Signs of stroke and TIA
We should also know the signs of stroke and TIA…
Sudden numbness or weakness of the face, arm or leg, especially on one side of the body.
Sudden confusion, trouble speaking or understanding.
Sudden trouble seeing in one or both eyes.
Sudden trouble walking, dizziness, loss of balance or coordination.
Sudden severe headache with no known cause.
Also, check the time so you'll know when the first symptoms appeared. It's very important to take immediate action. Research funded by the American Heart Association has shown that if given within three hours of the start of symptoms, a clot-busting drug can reduce long-term disability for the most common type of stroke.
In addition to National Wear Red Day, GoRedForWomen.org has other resources and programs to help us learn and take action to protect our hearts and our lives:
Go Red BetterU: a free 12-week online fitness and nutrition makeover.
Go Red Heart Match: matches Go Red women who share a similar experience with heart disease, allowing them to provide support to one another.
GoRedCorazon.org: information in Spanish.
Personal experience
It's sometimes said that one of the biggest strengths of blogging is personal experience, so I'll share mine with you. In 2004, I was preparing for eye surgery. Because of one of the medications I was taking for Migraine prevention, a pre-operative EKG was ordered. "No big deal," I thought. I'd had EKGs before. Imagine my shock when my family doctor called to tell me that the EKG showed evidence of a heart attack! Cardiac catheterization (NOT a pleasant experience) revealed that a small branch of my right descending coronary artery was 80% blocked. It was too small to insert a stent, and new blood vessels had formed in the area to pick up some of the load of that blood vessel. Medications, exercise, and dietary recommendations were prescribed.
What I learned was that it had been a "silent" heart attack, and that mine wasn't an unusual experience, especially for a woman. I could remember some times when I'd had some pains, but they were like the pains I'd had from reflux, so I'd dismissed them. Yes, I'd had some back pains at the same time, but I didn't think anything of that either. Nor did I think anything of some jaw pain I'd experienced.
I still have those chest pains occasionally, but now I recognize them as angina. My doctor has prescribed nitroglycerin tablets and instructed me on how to use them and when to call 911.
Remember the risk factors listed above. I had every single one of them, plus a family history of heart disease. Chances are good that I could have prevented that heart attack if I'd worked on reducing my risk factors. That's something I can't worry about now. What I can do now is work on reducing them to prevent another heart attack. Something else I can do now is share my experience with you and hope that you take action before you have a heart attack.
This article represents the opinions, thoughts, and experiences of the author; none of this content has been paid for by any advertiser. The Migraine.com team does not recommend or endorse any products or treatments discussed herein. Learn more about how we maintain editorial integrity here.
The American Heart Association. "2011-2012 Go Red for Women Fact Sheet." GoRedForWomen.org. 2011. — The American Heart Association. "2012 National Wear Red Day Heart Health Guide." GoRedForWomen.org. 2011.