Using the Cloud for Migraine Management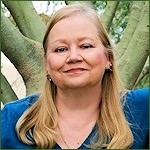 By Teri-Robert

·

January 29, 2013
To best manage our Migraine care and work as treatment partners with our doctors, we not only need to have our medical information, we also need to be able to access it quickly and easily.
Have you had the experience of going to the doctor and wishing you'd brought some information that you left at home? I certainly have. It's a royal pain, extremely frustrating, and sometimes embarrassing.
With today's technology, we no longer have to run into that problem. With "cloud" storage, we can store our information online and access it easily from anywhere that we can access the Internet via computers, smart phones, and tablets.
What is cloud storage?
If you use Gmail or Yahoo! Mail, you already use cloud storage. Google and Yahoo! store your email on their servers. iTunes offers the option of backing up our devices on our own computers or to iCloud. Various companies offer online storage space for any files you wish to store, often free-of-charge, at least up to a certain amount of data.
Helpful information to store in the cloud:
There are many types of information that can be stored in the cloud that would be helpful to Migraineurs. Some of it is information that we already have in electronic format or could easily create; some would need to be scanned:
medical history
lists of current medications and medications that have been tried
imaging study reports and copies of the films
questions we want to ask and issues we want to discuss with our doctors
calendar and scheduling information to help us keep track of appointments
much more
Some people are reluctant to use cloud storage because they're concerned about the security and privacy of their information. This is a very valid concern and one that I share. For this reason I suggest selecting a well known provider – one whose reputation you know and trust.
Providers of free cloud storage:
There are many providers of free cloud storage. You can do an Internet search and find a long list of them. Here are two that are very popular and easy to use…
Google Drive: Google Drive is one of the easiest to use. If you have a Gmail account, there's a link to it at the top of the page when you're logged into your Gmail account.
Google Drive can be used on both PC and Mac platforms, and there's a mobile application available for iPhone, iPad, and Android devices. You can use up to five GB of space free, which will store quite a bit of information. If you need more cloud space, you can upgrade to 25 GB for a low monthly charge. This short video explains it quite well:
iCloud: Apple's iCloud is another cloud service that's easy and very popular. It's packed with features the work with Apple mobile applications. As with Google Drive, iCloud give us up to five GB of space free and can be upgraded to more space for a fee.
You can update information on your computer or in the cloud and they'll be synchronized so that the same information is available everywhere we need it – on our own computers, on other computers, and on mobile devices such as smart phones and tablets.
Evernote: It's also worth checking out Evernote. They have applications for PC and Mac desktop as well as mobile applications for iPhone, iPad, and Android. With Evernote, you create "notes" that can be put in folder or "notebooks," and any notebook can be private or shared with whomever you invite.
Dropbox: Here's another service that's well worth taking a look at. Dropbox is very versatile and avialable for PC, Mac, Linux, and mobile devices.
Wrapping it up:
Cloud storage can be used to solve some of the problems with using our information that those of us with Migraine encounter. I have found it to be quite helpful in having information when I need it without the stress of worrying about forgetting to take it to my doctor when I go. With some of the cloud services and functions, we can also choose to share our information with other people whom we specify. That means we can also share information with our doctors if they're willing and interested. For example: when our primary doctor orders lab work, we can put the results in the cloud for our Migraine specialists to see.
Do you have questions about or suggestions for the use of cloud storage? If so, please comment below and share them with us.
This article represents the opinions, thoughts, and experiences of the author; none of this content has been paid for by any advertiser. The Migraine.com team does not recommend or endorse any products or treatments discussed herein. Learn more about how we maintain editorial integrity here.