Migraine Milestones: Exciting Announcements For Patients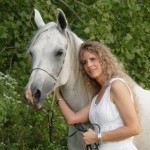 By Ellen Schnakenberg

·

June 28, 2012
The month of June has been incredibly busy with Migraine Awareness month and I hope you'll join me in sharing some amazing news!
As you may have noticed, the patient advocates here at Migraine.com have been extra busy with special blog challenge posts designed to make everyone more mindful of living life with Migraine disease.
The tweet challenge offered those who use social media platforms such as Twitter and Facebook pre-prepared tweets and status updates to post or schedule daily for awareness efforts.
The Migraine in America study allowed everyday patients to make a difference by telling about their Migraine attacks — never underestimate the power of one!
And we've still been working hard to reach our goal of 25,000 signatures on the petition that we hope will result in a congressional hearing on Migraine and headache disorders.
The theme for Migraine Awareness Month was "Make Migraines Visible" and with your help, we are doing just that! This is the first time such challenges have been offered to patients who wish to help create awareness for Migraine disease, and you didn't let us down.
June also quietly brought some history changing moments for Migraineurs…
Occurring during Migraine Awareness Month was also the (AHS) American Headache Society's 54th Annual Scientific Meeting in Los Angeles. This is a physician's conference which includes the top minds and new ideas in headache medicine. One of the great moments to witness there was the opening remarks given by the new president of AHS. This was remarkable because, for the first time in its history, AHS is being led by an extraordinary headache specialist and compassionate Migraineur who just happens to be a woman — Dr. Elizabeth Loder, Chief, Division of Headache and Pain, Faulkner Neurology at Brigham and Women's Hospital — a teaching affiliate of Harvard Medical School.
It's true that some new genetic connections to Migraine disease were announced during June, marking another step toward a better understanding of the mechanisms of Migraine as well as potentially adding to the information we need to better diagnose and treat Migraine in unique new ways. But the excitement for patients doesn't end there… Not even close!
On Wednesday, June 21 the American Headache Society voted and agreed to help patient advocates create a unique new AHS patient organization. Called the American Headache & Migraine Association (AHMA for short) the group will be a part of ACHE (American Headache Society Committee for Headache Education) also known online as the Fred Sheftell, MD Patient Education Center. AHMA is opening its arms to all those with an interest in headache and Migraine disorders — patients, their family, friends and care partners. A board of five headache specialists and five patients will be appointed by the AHS president and announced very soon. We still have some hard work and organizing to do, but I'm super excited to announce already that AHMA will be sponsoring its first annual national headache and Migraine patient conference to take place Sunday, November 17th 2013 in Scottsdale, Arizona — this is your conference and we're working hard to make it affordable for everyone, so mark your calendars and plan now to join us there! This date was set to coincide with the end of the AHS Scottsdale Symposium — the second of two annual physician's headache and Migraine conferences for that year. This will allow some of our nation's top headache specialists to assist with patient education during the AHMA conference. There will be much more information coming soon regarding AHMA, so stay tuned for exciting updates.
We are making progress in Migraine research
The Mayo Clinic is working on a genome project for Migraine disease. Although we're not likely to hear anything from them too soon regarding their findings, this does sound like it will be an ongoing project of interest to all patients. It was explained that they have no problem getting Migraineurs to participate, but do have trouble finding males who suffer Migraine, hence their presence at the conference where it was hoped they might find a larger than normal concentration of them. Patients don't always realize it, but many headache specialists do suffer Migraine themselves. I know many of them talked to me about it and had donated their DNA. As a Migraineur I was asked to participate in the study which consisted of filling out a detailed questionnaire and un-glamorously spitting into a plastic tube.
In a nutshell, last week was chock full of presentations, papers and posters about Migraine and headache disorders from national and internationally renowned headache specialists from all over the world. As interesting as the presentations are, the questions following each of them are equally intriguing as it gives us great insight beyond the scope of what was discussed. These conferences are interactive. Physicians present their material, then answer carefully crafted questions about their research details, as well as listen to thoughtful criticism and additional ideas presented by their peers. This year I carried home nearly 40 pounds of literature, posters, handouts and other helpful items I will be enthusiastically sharing with you over the next months to come.
On a more personal note
I was very excited to be invited to participate once again in the ACHE committee meetings which included planning and organization of AHMA with which I have been involved for several months. For the first time I also joined the committee for Women's Issues. Because patients are not typically a part of these AHS committees, this was very exciting for me and I'm looking forward to committing more time and energy to both of them.
Networking was of course also on the agenda, and my brain nearly exploded with all the names and faces that were, for me, once-upon-a-time relegated only to books, research papers and journal articles which have piqued my interest and spawned discussion for years. This was only my second conference, so I was very pleased that so many of the doctors remembered me and took the time to answer questions, converse and make me feel a part of the experience. When it comes to being star struck… these are my heroes, and yours.
This article represents the opinions, thoughts, and experiences of the author; none of this content has been paid for by any advertiser. The Migraine.com team does not recommend or endorse any products or treatments discussed herein. Learn more about how we maintain editorial integrity here.