Migraine Specialist Shortage: My Frustration
In a recent article for Migraine.com I shared information from research presented at the June 2013 International Headache Congress about the shortage of Headache Disorders specialists in the United States (Severe Migraine Specialist Shortage Limits Care). While I am completely grateful the United Council of Neurologic Subspecialties (UCNS) has a certification in Headache Medicine, because of my geographic location I find myself frustrated every time I search the list for options close to me.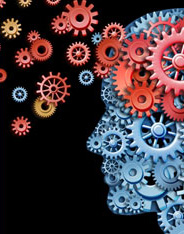 I live in a town of about 100,000 people slightly outside the Kansas City Metro area. As you may or may not know, Kansas City spans two states: Kansas and Missouri. So while there are no UCNS-certified specialists in Kansas, I scour the list for specialists in Missouri, too.
On the most recent list there are only two Missouri-based specialists in the Kansas City Metro area. And both treat the pediatric population exclusively. All others are located either in Springfield, Missouri, which is about seven hours away from me, or the Saint Louis Metro area on the opposite side of the state.
It's just so frustrating. As I've discussed in the past, I used to see a doctor in the Dallas area for treatment, which, like Springfield, was a seven (or more) hour drive from my home. Through trial and error we learned that flying in to Dallas didn't save us any time when you consider the airport wait and the need to rent a car once we got there. Driving was definitely the best option, but quite a burden.
The sad thing is that without anyone in the Kansas City area practicing headache medicine in adults, I believe the specialist desert is unlikely to change anytime soon. This is mainly because it is highly unlikely anyone is going to come put out a shingle here without an established group to join. It's just too risky and expensive.
The silver lining of my situation is that I can basically go anywhere in the country for treatment when I'm ready to seek out a new Headache Disorders specialist. My family is completely on board with that way of handling things, so we can seek out the very best care for me. I've become acquainted with some brilliant Headache Disorders specialists through my attendance of American Headache Society conferences and participation in AHMA, an AHS project and Headache on the Hill.
I'll definitely keep you guys posted. In the meantime, if you're interested in seeking out a UCNS-certified specialist in your area, please visit this link:
This article represents the opinions, thoughts, and experiences of the author; none of this content has been paid for by any advertiser. The Migraine.com team does not recommend or endorse any products or treatments discussed herein. Learn more about how we maintain editorial integrity
here
.

Community Poll
How much has your migraine disease changed or evolved over time?