The Stigma of Migraine – A Must-See Video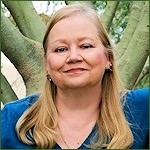 By Teri-Robert

·

May 29, 2013
We've talked about the stigma associated with Migraine several times, and it's important that we continue talking about it… continue working to stop it. Stigma makes it more difficult to live with Migraine disease.
Those with chronic Migraine experience even more stigma than those with episodic Migraine, which makes sense because other people see them with "headaches" more often, and if those people don't understand Migraines, see something they don't understand more frequently.
Dr. William B. Young of the Jefferson Headache Center has done a video about the stigma that is a definite must-see. Here are some key sections of what Dr. Young had to say…
"I think the best way to look at it is this way — If you have episodic Migraine, and your Migraine goes away, that kind of fits with how people see Migraine, and that's kind of normal, and it's less stigmatized. But if you have headaches almost all the time, or every single day, that's looked as weird, and a problem, and you're not right, and you're more stigmatized."
"I'd like to take this concept of stigma back to how research is funded and how government invests in taking care of people who have a disease, and it turns out that people who are stigmatized or have a stigmatizing illness get less from government. They get less res and they also get less in terms of resources to actually take care of them."
"We need to say two things about people who have Migraine. I think we need to say that this is a disease that can happen to anyone, and it happens to good people. People who have Migraine, like my teacher, are extraordinarily wonderful people who struggle. And they struggle every day sometimes. And they bring themselves to contribute in amazing ways. And they should not be viewed upon as lesser because they have this Migraine."
"And the other thing that I think we need to say is, Chronic Migraine, that frequent Migraine is not weird. It's not strange. It's really a normal part of the spectrum of this disease, and it goes on and that can happen. You can have asthma that's nothing, that's like cold; and you can have asthma that kills you… you can have episodic Migraine that's light, that doesn't change your life at all; and you can have severe chronic Migraine that puts you in bed half the time; and you can never hold a job with that disease. And if you're unlucky enough to have the second form of this disease, you shouldn't have additional burdens put on your life because people don't understand and because people look down on this disease in comparison to others."
This video is the best piece I've ever seen about the stigma associated with Migraine. No article or other video can even come close. It's a bit over 15 minutes long, but well worth the time to watch it.
Please take the time to watch it, then share it with others. It can be used to reach some of those who just don't get it. I think it's going to really touch both your heart and mind, as it does mine. Check out the video, The Stigma of Migraine…
More on Migraine and Stigma:
Live well,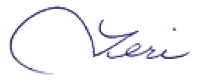 © Teri Robert, 2013