Migraines and Going Back to School – 10 Tips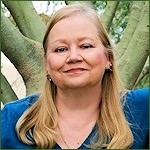 By Teri-Robert

·

August 25, 2012
When our child has Migraines, there are steps we need to take to prepare for back-to-school time because, although we hate it, those Migraines are going back to school too.
Here are some tips for preparing your child for school:
Learn the School Policies.
Check out all the school policies about health issues before taking your child to the doctor for his or her check-up. You may need some things from the doctor:

Find out about the school's absence policy and when a doctor's note is necessary so you can tell your child's doctor.
If your child has chronic Migraine, should there be a note on file from his/her doctor? If so, it's best to know this before the doctor's appointment.
Check the school policy about both over-the-counter and prescription medications. Are children allowed to keep over-the-counter medications with them? Prescription medications?
If your child must leave their medications with a school nurse, secretary, or someone else…

who is that person?
what makes them qualified to handle this responsibility?
under what conditions are the medications stored?
how long is it going to take your child to get their medication?

What's the procedure if your child feels unwell enough to want to go home?

Make a back-to-school appointment with your child's doctor. In addition to the above:

Do you need immunization or other records from the doctor for the school?
Do you need a letter about your child's Migraines and treatment?
If you need to send medication to school in the original prescription bottle, do you need a new prescription? (Speaking of medications, did you know that Axert is now approved for children, ages 12-17, and Maxalt is now approved for children, ages 6-17? If your child hasn't used abortive medications before, this could be a good time to discuss them.)
Is the activity from physical education a Migraine trigger for your child? If so, you may need a doctor's note about this.
Does your child's doctor have tips or recommendations for handling Migraines at school?

Get medical identification for your child.
Remember that Migraines can make it difficult for us to speak and communicate. Despite our best laid plans, our children could have a Migraine while on the school bus, walking to school, on a field trip, or somewhere else outside the usual school environment. Medical identification can be important. There are many choices, but I recommend those from MedicAlert. It's well worth the $15 per year membership fee to be able to update medical information as often as necessary and have the phone number on the ID that medical personnel can call to get our medical information.
Communicate with Teachers and School Officials.

Helpful forms: We've designed forms that can be very helpful. Complete these forms for your child's teacher and school nurse or administrator. They tell them your child has Migraines, what symptoms to watch for, the medications your child needs, and side effects to look for, and when to contact you. There are also forms for college professors and dormitory resident assistants. Download our forms for school.
Decide of all the issues can be handled via telephone, email, forms, and letters, or if you need to meet with your child's teachers and / or school officials.
Refer back to #1.

Check Out the Classroom.

Arrange a time before school starts to check out the classroom or one of the classrooms your child will be in, preferably with the teacher, if your child has environmental triggers.
This will give you the opportunity to work with the teacher if your child needs accommodations such as sitting away from windows if bright sunlight is a trigger.

Plan for After School Time.

If your child will be going to an after school program or cared for by a babysitter, be sure that the person caring for your child has all the information they need and the medications your child may need.
If your child is old enough to stay at home alone before you get home from work, be sure they understand what they need to do if they have a Migraine, when to call for help, and whom to call.
Always arrange a back-up for your after school arrangements.

Get Medications and Supplies Early.
If you need to fill prescriptions, get over-the-counter medications, or buy supplies such as gel packs, be sure to do this early so it doesn't get lost in the rush of going back to school.
Talk with Your Child.

If they can't keep their medications with them, be sure they know who will have them and how to get them.
Discuss what your child needs to do if they feel they need to go home from school or see a doctor.
Be sure your child understand that they should never accept anyone else's medication, even over-the-counter medication.

Encourage Your Child to Ask Questions.
Choose or make a quiet time to ask your child if he or she has any questions about Migraines, their medications, what to do about a Migraine at school, or anything else. It's important to choose a quiet time because children often know when we're busy and try not to "bother" us, and unanswered questions can lead to problems.
Stay Calm.
A child's years in school should be good years. Remember that children pick up on our anxiety and stay calm so your child is calm and positive about going back to school.
As you work to prepare the school for your child, a positive side effect may well be raising awareness about Migraine among the staff. If they show any interest, it certainly can't hurt to take the opportunity to educate them about Migraine. It can, in fact do your child and all Migraineurs a great service. We can accomplish a great deal by educating the public and banishing the stigma associated with Migraine one person at a time.
Do you have back-to-school tips to share? If so, please do! Just post them in a comment below.
This article represents the opinions, thoughts, and experiences of the author; none of this content has been paid for by any advertiser. The Migraine.com team does not recommend or endorse any products or treatments discussed herein. Learn more about how we maintain editorial integrity here.