National Headache and Migraine Conference – Register Now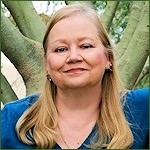 By Teri-Robert

·

September 30, 2013
The American Headache and Migraine Association (AHMA) has opened registration for their first annual conference for patient, family, friends, care givers, and others interested in Migraine disease and other headache disorders. This year, the conference will be held on Sunday, November 24, at the Camelback Inn in beautiful Scottsdale, Arizona. Check-in and registration being at 10:30 a.m., and the conference runs until 6:00 p.m.
Who should attend?This conference is for anyone impacted by or interested in Migraine and / or other headache disorders. Patients, family, friends, coworkers, care givers, and other interested persons alike will find sessions of interest. There's a special session not intended for us patients. It's for the other people in our lives who are affected by or Migraines and headaches, and patients will not be granted access to this session so that the people there can speak freely without worrying about patients understanding the impact on them. The conference sessions will be followed by the annual AHMA membership business meeting.
Important conference note:
Since fragrances are a strong trigger for some people, this is a fragrance-free conference. Please do not wear perfumes, colognes, or other scented products. Thank you!
Sessions and speakers:
This conference is being held at the Camelback Inn in conjunction with the American Headache Society Scottsdale symposium, allowing us easier access to speakers and reduced cost for our meeting space (which helps keep the registration costs low).
Conference sessions include:
Reframing Migraine Headache
Share your headache or Migraine story
New Treatments, New Approaches to Treatment of Migraine and Cluster Headache
Migraine and Headache Management in Adolescents and Young Adults
Information & Support for Family, Friends, and Care Givers (No patients)
Integrative Headache and Migraine Management
Headache and Migraine Crisis Management
Membership meeting, awarding of door prizes
Scheduled speakers and moderators include:
Dr. Rob Cowan
Dr. Peter Goadsby
Dr. Elizabeth Loder
Dr. Brian McGeeney
Dr. Paul Winner
Dr. William Young
Diana Lee
Teri Robert
Ellen Schnakenberg
The conference registration fee is $25 per person, including lunch and refreshments. This is a members-only conference. If you want to attend the conference, but aren't an AHMA member, please join AHMA. Dues paid now through December 31, 2013, will carry over for 2014 membership. Dues for an individual are just $15, which breaks down to just $15 per year, which breaks down to just 4¢ a day. There are also options for family and lifetime memberships. Dues are waived for active duty service personnel, disabled veterans, and their immediate families. Here are links to membership and conference information:
Hotel:We have found a wonderful Hampton Inn less than five miles from the Camelback. Here, we have been able to get a fabulous group rate of $85 per room per night. The Hampton Inn will also provide a shuttle to the Camelback in time for registration and will provide the shuttle again at the end of the day to take people back to the Hampton Inn. They're also offering a shuttle from the airport to the Hampton Inn for $10 per person. See the conference page link above for more hotel information, including a phone number and a link for making reservations. Hotel reservations must be made by November 2 to get the group rate.
Conference extras!
Be sure to enter your name into the drawing for conference door prizes. Drawing will be held during the membership, and you must be present to win.
For those of you who have asked about purple awareness items – Several items will be available during registration and following the membership meeting. These items are gifts with different levels of donations to AHMA, and since we are a 501(c)3 organization, donations are tax-deductible.
Save the dates:
Save the dates now for the next two AHMA conferences:
Sunday, June 29, 2014, in Los Angeles, California.
Sunday, June 21, 2015, in Washington, DC
About the AHMA:The AHMA is a patient focused, patient driven 501(c)3 nonprofit organization established in 2013 as the patient arm of the American Headache Society.
AHMA mission statement:
Our mission is to help those affected by Migraine and other Headache Disorders find and use our voices to empower patients, family members, friends, and care partners. Through education, support, advocacy, and research we will bring hope and banish the feelings of hopelessness that too often accompany these disorders. We will work to dispel myths and misconceptions, thereby working to eliminate the stigma we face all too often and replace it with compassion and understanding.
AHMA statement of purpose:
The AHMA exists to E.A.S.E. the burden of Migraine and other Headache disorders through Education, Awareness, Support, and Engagement.
You're invited!
I hope you can join us for this exciting conference and plan to join us every year. We have some wonderful sessions and speakers lined up, and it would be great to meet in person. Here's some helpful information for you:
This article represents the opinions, thoughts, and experiences of the author; none of this content has been paid for by any advertiser. The Migraine.com team does not recommend or endorse any products or treatments discussed herein. Learn more about how we maintain editorial integrity here.