Please note that the Android App is currently unavailable. We apologize for any inconvenience this has caused. Please note you can access the application on Migraine.com from a web browser.
If you have migraines, keeping an accurate journal is an important part of your treatment plan. It helps you and your doctor track your migraine episodes and potential identify patterns and triggers. And now the new and improved Migraine Meter 2.0 for Android and iPhone makes keeping a journal even easier.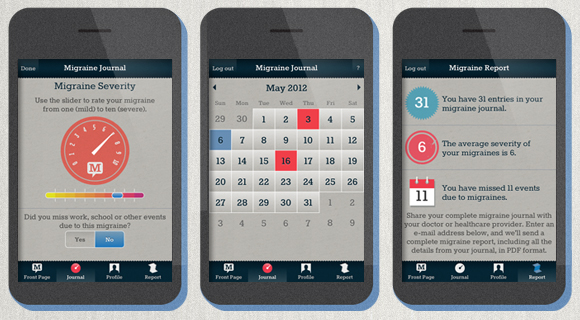 Features of the new Migraine Meter include:
a new and improved Migraine.com journal that makes keeping a migraine diary easier than ever
access to the Migraine.com report – a summary that can be easily shared with a healthcare provider (or anyone else for that matter)
access to the latest Migraine.com news and headlines
As always, the Migraine Meter is free for unlimited use. To use the journal feature, a free Migraine.com account is required. If you have an existing Migraine.com account and use the journal on Migraine.com, your journal will be accessible from the app – and any changes or entries you add will be available on Migraine.com as well.
If you have the previous version of the Migraine Meter, be sure to update to the new edition; and if you haven't downloaded it yet, install it today. The Migraine Meter for iPhone can be downloaded at: https://migraine.com/iphone-app/ and for Android phones from https://migraine.com/android-app/ .
So get started with the Migraine Meter today!