Phantom of the Opera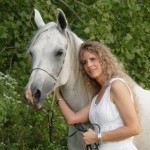 By Ellen Schnakenberg

·

June 1, 2013
What do you hide behind your Migraine/Headache Disorders mask? What do you let people see?
The theme for Migraine and Headache Disorder Awareness Month is UNMASKING THE MYSTERY OF CHRONIC HEADACHE DISORDERS.  There are many mysteries to be unmasked this month, and I thought I'd start with a couple we sometimes whisper about, but rarely discuss…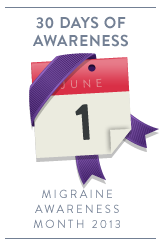 What I originally had in mind for today's prompt was very personal, but at the last minute, I decided to write about someone else who has impacted the lives of literally thousands of Migraine and headache patients – My specialist and my friend, Dr. Traci Purath in Milwaukee, Wisconsin.  She is not a Migraineur herself, yet today she wears a mask that only allows her patients to see the loveliest parts of who she is as both a person and a Migraine specialist.  But this half-mask also hides the dark parts of her life right now.  That heavy mask covers deep emotion, tears and gut-wrenching concern, which patients rarely realize ever exist for these heroes who spend so much of their lives desperately trying to help us.
As advocates, we are blessed to begin to share relationships with specialists on a very personal level.   We witness doctors in a way most regular patients don't.
My own life was literally changed when I went to my first conference and began to be introduced to doctors that were devoting their entire lives to helping patients like you and me.  I'm embarrassed that I was shocked at what I found.  I'm still overwhelmed, and there is still a part of me that somehow can't believe anyone would care enough to dedicate their lives to us.  At their best, they even donate their precious time, energy and brilliance to help us understand our disease and how we can live happy, useful lives despite it.
So I'll not soon forget the day a friendly email with "my Traci" changed course.  I learned she would be moving and going into private practice.
Selfishly, my first thought was "Oh no, not again!  Just when I found someone I really love, we get to start all over again!"  But as I read on, it became crystal clear this was a move based on principle and a love she has for her patients.  She was also worried that her patients and her wonderful staff were being left behind, and there was nothing she could legally do about it.
She wrote: "Ellen, my father is a small town doctor who had been paid in chickens..so much of my life I remember patients coming to the house because they did not have insurance. Taking care of each other is paramount."  Two weeks after writing about the dedication her father taught her by living his example, she wrote to tell me he had died.   Even in her grief, she still worried about her patients first.  She wrote, "Ellen when did we stop (in healthcare) putting the patient first???"
My answer to her was, "I thank God every day that you have ALWAYS put the patients first."
How did I ever get so lucky to be one of her patients?!
Day after day she goes to the clinic in the wee hours of the morning when you and I are still snuggled in our beds, making sure every patient receives the help they need.  Every day she puts on that beautiful smile of hers and gives them her enthusiastic best.  I hear her speak with her staff and tell them "Love you!" and I know she means it.
Every day that heavy, unwanted mask hides that she will soon be gone.  But the mask hides more than that.  It hides her sadness on those days she is weeping over her own Migraining child.  She is a specialist who should be able to help him, yet must still watch him suffer because this disease has precious few targeted treatments and no cures.  Sometimes you can hear the despair and tears in her voice as she worries about continuity of treatment for her patients.  They so desperately need it.  But we don't see her worry, because she artfully and carefully hides her own struggles and fears behind that mask.
Doctors do not live their lives in a vacuum.  It's easy as patients to forget that they are human beings first.  Some doctors are criticized fairly for forgetting to put their patients first and, in the immortal words of Teri Robert, you need to "…fire their sorry butt".  But hidden in the sand are a few precious gems worth the search and time to find them.
In a couple of days, Dr Purath – a Migraine and headache specialist – will be gone from the practice she spent ten years building, replaced by a neurologist/non-headache specialist.  If this happened to you, would you know where to go to find out if your new doctor was indeed another specialist?
Every day we as advocates encourage patients to be sure and see a Migraine and headache specialist because that is where you can expect the best knowledge and care.  Today I want to be sure that as patients – wherever you are – you aren't fooled by a mask worn by someone who runs a headache clinic or claims to be a headache and Migraine specialist, but lacks the training to address your special needs.  The responsibility is still yours, so do your homework: How to Find a Migraine Specialist
It takes time to build a private practice from scratch, with legal hoops that seem to go on and on.  How many of our doctors have had to struggle with this?  In your own personal frustration, have you ever asked them why they chose a move like this?
I've no doubt that if there is a faster or better way for this painful change to happen, Dr Purath will get 'er done.  In the meantime, she's gleaning ideas from patients and advocates like Teri and me, because she wants to "build a center truly for migraine sufferers".  Might there even be some new complementary treatments to be a part of this new endeavor?  Her last center was brilliantly designed and staffed.  My fingers and toes are crossed, and I can't wait to see her new baby!
As for me, I'll gladly wait and follow her wherever she ends up.  I pray those she has cared for and loved are able to do the same.
We all have masks we hide behind, sometimes for good and sometimes for other reasons.
Today, I hope for the time my doctor and friend can finally remove hers.
Learn more about the 2013 MHAM Blog Challenge and other MHAM events by visiting: 2013 Migraine & Headache Awareness Month Information Page
June, Migraine and Headache Awareness Month, is dedicated to Unmasking the Mystery of Chronic Headache Disorders. The Migraine and Headache Awareness Month Blog Challenge is issued by FightingHeadacheDisorders.com
This article represents the opinions, thoughts, and experiences of the author; none of this content has been paid for by any advertiser. The Migraine.com team does not recommend or endorse any products or treatments discussed herein. Learn more about how we maintain editorial integrity here.