Meeting Report – Comment to FDA on Migraines by November 1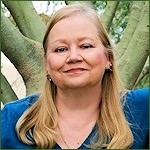 By Teri-Robert

·

October 29, 2012
Recently, I told you about the opportunity to submit comments about living with Migraine and other headache disorders to the FDA as they prepare to implement their patient-focused drug development initiative. The initiative is being conducted to fulfill FDA performance commitments made as part of the fifth authorization of the Prescription Drug User Fee Act (PDUFA V) and provides for a more systematic approach for obtaining patient perspective on the disease severity and the currently available treatments for a set of disease areas.
FDA had published their preliminary list of nominated disease areas for the initiative, opened the docket for public comments, and scheduled a public meeting on the subject for October 25.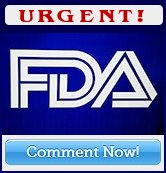 Last week, I attended that public meeting, and I have to admit that it was quite an experience. It might seem that I should be used to such things by now, but the responsibility for representing more than 37 million American Migraineurs, plus everyone with other headache disorders, was enough to keep me from sleeping and leave me a bit shaky. The woman who sat next to me in the meeting and was wearing enough perfume for three people didn't help. Can we say instant Migraine?
In any case, I did have the opportunity to speak – for two minutes. It's hard to fit a lot into two minutes, especially when you have to begin by introducing yourself, but after in the introduction, I hit these points:
There are more than 37 million Americans with Migraine disease.
According to a World Health Organization analysis, Migraine is responsible for more lost years of healthy life in the U.S. annually than epilepsy, multiple sclerosis, ovarian cancer, and tuberculosis combined.
Also according to that analysis, a severe Migraine attack is as debilitating as quadriplegia.
Migraine disproportionately strikes women at a ratio of three to one.
Migraine does not discriminate based on age. It strikes children too young to talk and tell us what's wrong, and it strikes the elderly. My oldest granddaughter had her first Migraine at two and a-half.
There are no preventive or management medications on the market that were originally developed for Migraine. All we have are hand-me-down drugs.
The abortive medications we have – triptans and ergotamines – are all contraindicated for patients with a history of or risk factors for stroke or coronary issues. All of them.
Then I told them I was submitting written comments addressing their six criteria for selecting the 20 disease areas for the program and thanked them for the program and for hearing me.
The written comments I referred to were drafted by Dr. Robert Shapiro, president of the Alliance for Headache Disorders Advocacy and sent out to a group of advocates, researchers, and interested doctors for comments. They were edited and polished, then signed by:
Teri Robert, on behalf of the American Headache and Migraine Association
Bray Patrick-Lake on behalf of the PFO Research Foundation
Eileen Jones on behalf of Miles for Migraine Races
Michael John Coleman on behalf of MAGNUM (National Migraine Association)
Robert Wold on behalf of Clusterbusters
Heather Zanitsch on behalf of Chronic Migraine Awareness
Robert Shapiro, MD, PhD, on behalf of the Alliance for Headache Disorders Advocacy and the Headache Cooperative of New England
Elizabeth Loder, MD, on behalf of the American Headache Society
Roger Cady, MD, on behalf of the National Headache Foundation
Bruce Sigsbee, MD, on behalf of the American Academy of Neurology
Brian Kennedy, on behalf of the Alliance for Patient Access
Robert Cowan, MD, on behalf of the Headache Cooperative of the Pacific
Gretchen Tietjen, MD, on behalf of the Ohio Headache Association
Cathy Glaser, on behalf of the Migraine Research Foundation
If you'd like to read these comments you can download a copy.
It's good that we were represented at the public meeting, but it's not enough by itself. We still need to be sure that we get as many written public comments submitted as possible.
Comments are being accepted until November 1 through an FDA submission form. Please, go to this page for the Prescription Drug User Fee Act Patient-Focused Drug Development Meeting and click the blue "Comment Now!" button near the top right corner of the page to comment. If you enter your comments into their box, there's a limit of 2,000 characters. If your comments are longer than that, you can go to step #3 and use the optional method of uploading your comments in a file. You don't need to fill in the Organization Name or Submitter's Representative sections, but if you want to, you can use American Headache and Migraine Association for the Organization and my name for the representative. If you do that, select Consumer Group for the Category.
Do you need some good facts and statistics for your comments or need to see the list of criteria FDA is following? You can find them in my post Comment to FDA About Migraines NOW.
Please submit your comments by November 1!
This article represents the opinions, thoughts, and experiences of the author; none of this content has been paid for by any advertiser. The Migraine.com team does not recommend or endorse any products or treatments discussed herein. Learn more about how we maintain editorial integrity here.