The Migraine Girl tries Cefaly
Before 2015 concluded, I bit the bullet: I decided to ask my neurologist if she'd be willing to write me a prescription for the Cefaly headband (also referred to as the "Cefaly device," "Cefaly machine," or just "Cefaly").  My friend Kerrie wrote a review of Cefaly, and after reading that article and the subsequent comments I was sufficiently curious to ask my doctor about it. Kerrie's article is much more in-depth than what I'll write here, so if you want to learn more about the background of this device and her perspective, please do check out her thorough review.
What was my inspiration for asking about it before 2015 ended? Well, I naively thought that Humana would cover the device, seeing as it's something a patient can only get after acquiring a prescription from a doctor.  Because I had surgery in early 2015 and hit my deductible for once, I was stocking up on as many drug refills as possible before 2016 began, as my total charge at the pharmacy was always $0.00 between about October and December. Ah, the glory days. Once I realized that, according to Cefaly, no insurance companies in the U.S. cover it, I started saving up for the purchase.  After I had sufficient funds, I ordered the device from the U.S. Cefaly website. They won't confirm or ship the order until you send your prescription in, so if you're thinking about ordering online without a prescription, let me stop you right here. Talk to your doctor first, and start saving your pennies—I spent nearly $400 on this purchase.
Unlike Kerrie's, my device is set to the U.S. formatting, meaning the program runs for just twenty minutes at a time.  If there's a way to override that, I don't know what it is, but I'm not planning on trying to hack it. I started using it the night of March 2nd of this year and have found that keeping a routine is the easiest way for me to stick to the regimen.
Between 9 and 10 at night, I get ready for bed even if I don't plan on sleeping for a bit. I brush my teeth, put in my NTI device, and wash my face. When I apply lotion at night, I am sure to avoid putting it on my forehead, since that's where the Cefaly electrode goes and it's important for your skin to be clean and not at all greasy.
I then climb into bed with a book and put the electrode on my forehead. The only Cefaly rule I've broken so far is using the electrode more than 20 days. My original one was still super-sticky and not failing me after about 30 days of proper use and storage, so rather than open a new one (which I paid for), I stretched my dollars!
The first week or so I couldn't get through the entire program even once.  Luckily the device is set up so you can either stop the sensations from progressing or turn it off completely. I haven't had to turn mine off completely yet, but there were many nights at the beginning when I pressed the center button to hold the intensity where it was—I didn't think I could handle letting it progress!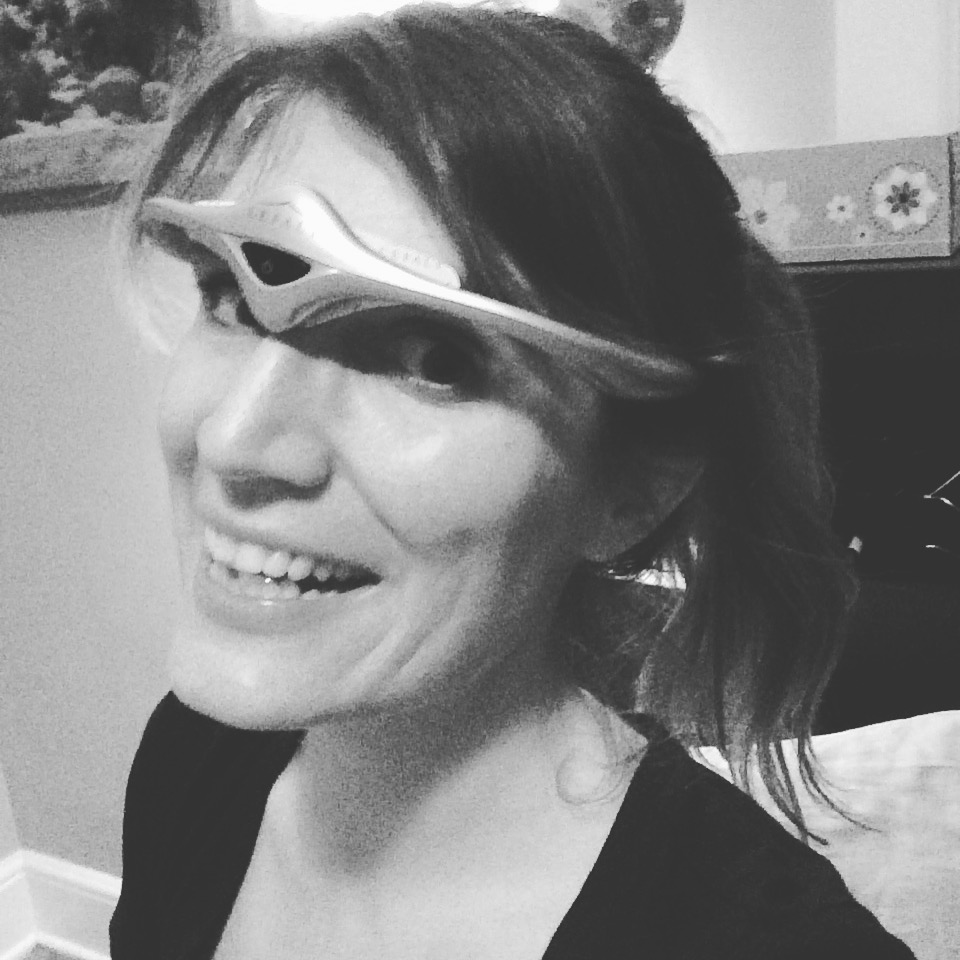 My first few weeks, in tweets:
Here are my tweets posted during my initial period of using Cefaly. Click on the dates of the tweets and you may be treated to some dorky Cefaly selfies!
Mar. 2, 2016: "Day 1 of @Cefaly. It feels more intense than expected (& I stopped intensity from progressing 4 min in!). #migraine"
March 5, 2016: "First time using @Cefaly on same day I had a #migraine. Painful from the first second but it's getting tolerable."
March 19, 2016: "Tonight the @Cefaly is right on the verge of terribly distracting pain and a pleasant buzzing. Also: like I have itches I can't scratch."
March 24, 2016: "So far tonight is the 1st time I've kind of enjoyed @Cefaly. My eyeballs are shaking rather subtly & pleasantly--at least it feels that way!"
March 30, 2016: "Tonight @Cefaly gave me the impression that I had a stray hair on my nose that was tickling me. Then forehead got very itchy. But all ok!"
So, does it work?
For me, it's too early to say. I have had more migraine-free or "migraine-light" days, but that could be due to so many different factors, so I can't right off the bat claim that it's Cefaly.  Many users find that they notice an improvement after several weeks to a few months of use. so I'll have to check back in with you down the line. Deal?
My compliance rate is really high—I use it more frequently than I remember to take both doses of my vitamins and supplements prescribed by my doctor!—and I actually am loving my evening routine.  The sensation of there being a stray hair tickling my nose has remained since my initial tweet about it on March 30th. Sometimes if I wrinkle my forehead while wearing the headband, the pain becomes super-intense. I noticed the same thing if I try to move around the house a little.  For me, it is easiest to do the program while sitting relatively still (not lying down) and relaxing—not talking or using the computer or doing even routine things around the house.
For those of you who want to see me using the Cefaly device, while describing the sensations I'm feeling, please check out my video here.
So: I'd love to hear from you! Have you tried Cefaly? If so, let us know how it's going. Haven't tried it yet? Feel free to comment below or in the forums so you can talk with me and others while you try to decide if it's something you'll pursue. 
This article represents the opinions, thoughts, and experiences of the author; none of this content has been paid for by any advertiser. The Migraine.com team does not recommend or endorse any products or treatments discussed herein. Learn more about how we maintain editorial integrity
here
.

Community Poll
When was your last migraine check-up?