Tweet Challenge and Migraine Celebrity List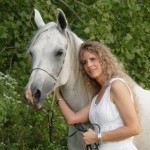 By Ellen Schnakenberg

·

June 1, 2013
Tweet Challenge and Migraine Celeb List
It's that time again!  June is the month dedicated to making the public aware of the prevalence, cost and the amount of disability caused by these disorders.  It's our chance to be heard so we can relieve some stigma and finally start the process of solving this mystery and getting us a miracle!
So you're just one person, and what can just one person do on their own?  There are many activities which can be found here on the Migraine and Headache Awareness Month Page, but you can also schedule tweets.
Already know all about tweeting – skip on down to the bottom!
What is a tweet?
A tweet is a short post or status update consisting of 140 characters or less.  A tweet is usually used on the social platform Twitter, however they're also fabulous status updates on other social media platforms too, so if you don't tweet, try using them on your Facebook page for a month!
What is a Hashtag?
When we tweet for awareness, we often use hashtags that help people find messages tailored to the specific subject they're looking for.  A hashtag is a Number sign that looks like this #.  When put next to a word, phrase or acronym, it targets your audience and creates awareness of an important subject. Migraine and Headache Awareness Month uses lots of different hashtags.  You don't need to use them all, but throwing one in every once in a while can be a lot of fun to see who you can connect with!
#MHAM
#MHAM13
#MHAMBC (Blog Challenge)
#MHAMTC (Twitter Challenge)
#MHAMPC (Photo a Day Challenge)
General hashtags that promote Migraine & Headache disorders awareness in social media:
#Migraine
#ChronicMigraine
#ClusterHeadaches
#Headache
#NDPH
What is an @ or Mention?
A way to direct a message to a specific user is called a mention.  It's done by using the at sign like this @.  Right after the @ and with no spaces, you put the username or twitterhandle.  When you send your message, they will get it right into their special inbox.  It is a great way to connect with other Migraineurs and headache patients, but it's also a great way to spread your message to famous people or legislators who might be able to help us in our fight for less stigma and more funding.
What is a Retweet?
When you see something someone has said that you like and want to repeat, you hit the Retweet button.  This takes their amazing tweet and puts it directly on your feed so your friends can see it.  This is another great way to connect with others in the twitterverse.
What is scheduling a tweet?
There are many different online platforms a user can use to pre-schedule their tweets.  Now, twitter is generally used for conversation, so scheduling certain types of tweets such as those we're using for awareness, is a great use.  However, people like to interact on twitter, so if you're not careful you may pick up some friends with common things to talk about along the way!  Here is a post that introduces you to different online tools that allow you to pre-schedule all 30 of your tweets (and more!) in just a few minutes time!  Now they'll pop up however often you want them throughout the day and night.  You can add # and @ for even more pop.

So now, let's go!
#Migraine #chronicMigraine and #Headache disorder patients endure hurtful daily suffering, often by friends who misunderstand their disease @ReallyMarcia
#Migraine causes 30% total disease burden an over 50% of disability burden globally of all #neuro diseases #chronicMigraine #MHAM13
June is #Migraine and #Headache Disorder Awareness Month! http://ht.ly/lyiUW @KChenoweth @KhloeKardashian #MHAM13
#Migraine: ability to work is strongest predictor of stigma level experienced by patients #MHAM #MHAM13 #spoonie
@NINDS mission statement "reduce burden of neuro disease… all over the world" but spent <0.7 of budget on #Migraine #MHAM #MHAM13
Congress has NEVER held a public hearing for #Migraine or #Headache Disorders #MHAM #MHAM13 @AHDA
June is #Migraine and #Headache Disorder Awareness Month! http://ht.ly/lyiUW @DrFionaWallice @cindymccain  #MHAAM13
 Research #Clusterheadache aka suicide headaches has gotten <$2mil in 25 YEARS #MHAM #MHAM13
#Headache disorders cause more than $31BILLION in #economy costs in the US #chronicMigraine #clusterheadache #MHAM13
The #economy cost of #headache and #Migraine exceeds #epilepsy #asthma #ovariancancer combined. #chronicMigraine #MHAM13
#HOH13 asked legislators for greater @NIH attention to #headache disorders #MHAM13 @AHDA
#Migraine and #headache disorders cause more than half total yrs of life lost from #neuro #disability globally #MHAM13 @ReallyMarcia
#Migraine #chronicMigraine is 7th cause of ALL #disability globally #MHAM13 @KChenoweth @KhloeKardashian @JanetJackson
#Migraine is associated w/ increased risk of death from cardiovascular disease #MHAM13 @StarJonesEsq
Right now, there is NO CURE for #Migraine or #ClusterHeadaches #MHAM13
About 14 million people in US live w/ a form of chronic daily #headache, such as #ChronicMigraine #MHAM13
#Migraine can affect people of any age, including children. Half of #Migraineurs have first attack before age 12 #MHAM13
Of Iraq/Afghanistan war #veterans, 37% men, 57% women w/ #Migraine report ongoing Migraine following #concussion #MHAM13
37 millon live w/ #Migraine. Only 418 Drs certified in #Headache Medicine. #chronicMigraine #MHAM13
91% of people with #Migraine can't function during an attack #MHAM13
#ChronicMigraine is one of the most stigmatized health conditions #Migraine #Headache #MHAM13
Ask a #Migraine friend how you can help them today #MHAM13
Nearly half of all people living w/ #Migraine have never been diagnosed by a doctor #NHAM13
Additional tweets may be found here.
Want to add a celebrity to your tweets – someone who truly understands Migraine and might help spread our message?  The following twitter handles belong to celebrities who have Migraine themselves.   Why not ask them for their help?
This article represents the opinions, thoughts, and experiences of the author; none of this content has been paid for by any advertiser. The Migraine.com team does not recommend or endorse any products or treatments discussed herein. Learn more about how we maintain editorial integrity here.