What Places Are Safe to Socialize as a Migraine Patient?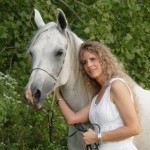 By Ellen Schnakenberg

·

December 2, 2013
Making new friends and finding someone new to love, can be very difficult when you're a chronic Migraine patient. It is far from impossible though.
I am certainly no expert on making friends as a sickie, but I've been chronic since the mid 1990's. I will add that living on a farm in the country has not been helpful where meeting people or nurturing friendships is concerned! Although I still don't know a lot of people in my community, I did manage to meet some new friends that have kept my life interesting throughout the years.  In the meantime, my life has been enriched in ways I never before dreamed it could be!
The socialization-question frequently pops up in the Migraine community, and especially with patients who suffer Migraine attacks. The reason is usually because the patient has not considered things outside of the scope of what they did before Migraine to meet new people. We need to fix that!
It's hard for a Migraineur to go to bars and drink alcohol, restaurants full of trigger foods, attend loud concerts or sit in the stands of a noisy sports arena.  There may be a select few days when you're feeling well enough to attend one of these activities and make it work. You may even be able to pre-treat and plan well in advance for activities like this so you can attend once in a while. However, it's important to consider your future when thinking these are the ways to meet or get to know new friends who you can have an understanding, long-lasting relationship with.
You may meet the friend, or man/woman of your dreams at a football game, but are either of you going to be happy if your friend is passionate about going to games and you can only attend infrequently, or get sick while you're with them?
Don't get me wrong. I love these activities as much as the next person, sometimes even more! But years of having chronic Migraine means I had no choice but to adjust my life so I could still have friends I enjoyed spending time with, without feeling guilty or putting myself in Migraine danger.
So, here are some of the ways I found through my own experience, that are fabulous for meeting new people that you can actually spend quality time with:
Volunteering. There are thousands of charities and organizations, some local, others national. All of them need people to help them with everything from stuffing envelopes to caring for children. Stop and think about the quietest places in your town. I'm thinking libraries where you can teach people to read, the hospital or a nursing home where people are hungry for a smiling face and someone to read them a book, churches that could use someone to help them cook meals for shut-ins and the homeless, charities who need people to put price tags on used clothing to sell. Sound boring? Far from it! Those are great places to go, help out, and meet great, caring people along the way, and also happen to enjoy similar things. Let's face it, if we find a friend that is only interested in the things we can't do, that's a relationship that's probably not going to last too long or be a very good match, is it? The wonderful parts about volunteering include: Something to do that is entirely controlled by you. You say who, what, where, why, when and how and you get to meet people that enjoy similar things, which is very conducive to great new friendships. It feels great to help others… when we are often the ones feeling like we're sucking up resources, the ability to give to someone else is like filling up your feel-good gas tank. In fact, it feels wonderful for everyone involved!
I've never been an alcohol drinker per-se, so I've rarely gone to bars etc where drinking is expected. That said, it is an enormous trigger for me, so when I am in this situation (usually conferences, etc) I just chuckle and say "How about a soda instead?" Honestly, I don't care anymore what others think. I can't afford to. Those that know me understand why I don't drink. Those that don't know me will either get to know me and eventually understand, or they won't. Those that won't, don't matter anyway.
Some restaurants are extremely open to fixing your meal to your specifications, once they understand and are told ahead of time that you have a health problem. The cheaper the restaurant, often the less likely they are to go out of their way for you though. I have been known to get a menu online and call a day in advance to let them know when I'll be there and what I'll be ordering. Think of it as reservations for your meal instead of a table. If you do it right and want to be sneaky, nobody even needs to know you're eating differently.
There are some concerts you can attend that are quite Migraine friendly, if you are open to a wide variety of music types and locations. One of the best things I talked my family into last year, was going to the local university's "Messiah" concert. Not only did we make a fabulous memory, but we arrived early so I could choose the best place for my Migraine situation. Colleges and Universities are always putting on plays, concerts and other activities that are usually great options for Migraineurs. Surprisingly, my picky Hubs is now addicted to attending university events! Try ballet too. It might seem stuffy at first, but go once, and most people are hooked at the beautiful feats of athleticism and music. Nope, it's not rock and roll with strobes and a light show, but it is an option. Some towns have outdoor venues that allow you to place yourself far enough away, that the noise is kept to a minimum, and the lights are less bothersome. If it's toward the back of the pack and you do get sick, getting up and leaving won't bother anybody.
Sporting events aren't out of the question either. Sometimes thinking more broadly is the key. Get involved with a local kid's team. Choose your seating wisely, and retreat to a quieter area if necessary. Think of a sport that is less likely to have a loud, emotionally charged audience. A few that come to mind are often less attended and spectators greatly appreciated, such as swimming and diving. It also includes highly skill-based sports such as ice skating and gymnastics. Large sporting arenas are overwhelming for a Migraine patient, but thinking small is sometimes just the ticket.
Movies. This is fairly easy too. Don't plan on going on the opening weekend. Wait until someone you know goes to your local theater and can tell you if the lights are too bright or flashy, or if it's too noisy. Some theaters are responsive and when asked, will turn the audio down a touch if they know a customer needs it for a particular showing. You'll have better luck with this toward the end of the movie's run. If this doesn't work, try ear plugs, so long as allodynia doesn't cause a problem with you using them. I even wear sunglasses to movies so I'll be just *that much* safer.
I'll bet you know of some other places and ways to socialize despite Migraine. Please put them here so others reading this post might find an option that fits their lives… Just Right!
This article represents the opinions, thoughts, and experiences of the author; none of this content has been paid for by any advertiser. The Migraine.com team does not recommend or endorse any products or treatments discussed herein. Learn more about how we maintain editorial integrity here.