What should I put in my Migraine tool bag?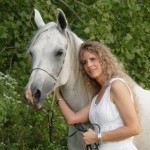 By Ellen Schnakenberg

·

January 14, 2011
In a previous post we talked about what a Migraine bag is, why Migraineurs use them, some ideas you might want to consider when choosing your bag, as well as some supplies you'll want to have on hand while building your bag.
When considering the items you'll want for your Migraine bag, consider the tools you currently use for your attacks. Not every patient will find every item listed below helpful for their Migraines. It's okay to build your Migraine bag over a period of time. It's also a wonderful thing to build for someone you know who might be a Migraineur.
Medication – at least two doses of your regular Migraine meds in their original packaging (with directions) and one backup/Plan B rescue medication in original packaging (with directions). Bottles may be color coded for easy reference by labeling with colored tape, marker, or by having the pharmacist use different colored bottles when the prescription is filled. Use the waterproof marker to write the number of pills needed for a single dosage on the top of the bottle so it's easy to see during aura. Storing all the medication bottles in a single baggie makes them easy to find by touch by you or your helper.
Bottled water – for taking medication or rinsing the mouth. Keeping hydrated is important during an attack. Juice boxes are also handy.
Horseshoe pillow and soft blanket – Microfiber products are great because they are super soft and easy to clean. The horseshoe pillow helps to stabilize the neck during traveling or while sitting, and is super comfortable while laying down too.
Hot water bottle – can be filled hot or cold as you prefer, and can help with pain wherever it is felt. Some are purchased covered with flannel, but a pillow case is handy to wrap it and keep from burning or freezing the skin. Instant heat or ice packs are more expensive but can sometimes work just as well and are easier to handle. Heating pads or rice bags are great if you like heat, but need electricity to work.
Washcloth and towel – in dark colors are handy to wipe spills, use as an additional blanket, or dampen and use as a compress. It can even be used as a makeshift ice pack when necessary. Baby wipes can sometimes do the job too, but beware of scented or bleach containing wipes.
Ginger – or other anti-nausea medicine. OTC items might include: candied ginger, ginger tea, ginger snaps. Emetrol
Air sickness bag – in case the anti-emetic doesn't work. Can be purchased in bulk online, or picked up the next time you go on vacation. Empty ice cream or cool whip containers work better, but are a little tougher to store. If you choose a plastic container, pack the washcloth and pills inside and put the lid on.
Sunglasses – the bigger and darker the better. Some Migraineurs are more comfortable in certain colors. Keep them in an eyeglass case so they don't become scratched. Shooting glasses are great because they often come with a variety of different colored, wrap around, interchangeable lenses.
Ice mask/sleep mask – can be purchased from most drug stores. An ice mask can be cooled or warmed and comfort the orbits of the eyes as well as the face. A sleep mask will keep things dark for light sensitive eyes.
Earplugs – can be helpful for some, and may bother some Migraineurs, but might be worth including.
Aromatherapy – essential oils can be helpful for some Migraineurs – especially soothing lavender. These can be worn, sprayed on a pillow or blanket, or a sachet can be stored in a zippered bag for use whenever needed.
Flashlight – use this for getting around dimly lit rooms. Migraineurs love them as do their helpers.
Clock – use this to help you know when to take your next medication dose.
Notepad – is useful to write down the meds you've taken, at what dosage and when, as well as any notes for your helpers. I don't use notepads very much, but my helpers really do.
Pre-printed lists – are vital information for your doctor and your helpers. These should include: any allergies, especially to medicines. Medication and supplement list including dosages and how often they should be taken. Emergency names and numbers, including family members and doctors. Printing these in large print on color coded paper and placing them inside plastic sleeves are great ideas. If your doctor has given you a prescription for the Emergency Room, this is a great place to put it.
Cash – A small amount of cash can be a lifesaver for everything from buying gas to get yourself to the doctor, to buying your kids lunch or yourself a much needed drink.
Reading material – a magazine or paperback can be a great addition, more for your helper than you. Keeping them happy means they'll be more likely to help you out next time you need them.
Parenting survival bag – This post gives some good examples of things to include that may keep the kids happy and busy while you are Migraining. I had a separate tote that I kept inside my Migraine bag when I had children. The kids always felt special when they got to get that bag out, and it was a great indicator for them that Mommy really didn't feel good, so they always tried their hardest to be quiet and good for me.
This article represents the opinions, thoughts, and experiences of the author; none of this content has been paid for by any advertiser. The Migraine.com team does not recommend or endorse any products or treatments discussed herein. Learn more about how we maintain editorial integrity here.