WHO Reports Worldwide Problems with Migraine and Headache Care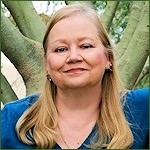 By Teri-Robert

·

May 10, 2011
"Headache disorders, including migraine and tension-type headache, are among the most prevalent disorders of mankind." That statement was among the findings of a new report issued by the World Health Organization (WHO) and Lifting the Burden, Atlas of Headache Disorders and Resources in the World 2011.
Other key findings of the report:
"Worldwide, migraine on its own is the cause of 1.3 % of all years of life lost to disability (YLD s). The burden of all headache disorders is substantially higher according to a systematic review of the published literature. Health-policy makers everywhere therefore need to be well informed about headache disorders in their countries. Yet, in many countries, and at least four of the six WHO regions, there are gaps in the knowledge needed to inform health-care policy. More high-quality epidemiological studies are required in order to fill these."1
Between 1.7 and 4% of the adult population have a headache or Migraine 15 or more days a month.
Most people with Migraine and other headache disorders are not diagnosed by a doctor.
Migraine, tension-type headache, and the combination of the two are the top three reasons people consult a doctor for headache.
Among Migraine abortive medications, ergotamines are more widely available than triptans. Triptans are considered less toxic, but are more expensive.
Non-availability of appropriate medications was found to be a barrier to Migraine and headache management in all countries, regardless of income categories. This was most likely referring to limited reimbursement by insurance.
"Lack of knowledge among health-care providers is the principal clinical barrier to effective headache management. This problem begins in medical schools where there is limited teaching on the subject, a consequence of the low priority accorded to it."1
Worldwide, formal undergraduate medical training included just four hours about headache and Migraine; specialist training included 10 hours.
National professional organizations dedicated to headache disorders exists in tow-thirds of the countries responding with a marked difference between high- and upper middle-income and low-income countries.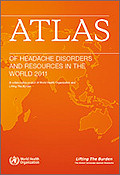 Major changes were suggested to improve Migraine and headache care:
professional education topped the list
raising awareness of headache disorders was second on the list
improved availability of health care
management aids
improved reimbursements for care
professional societies
advocacy / lobbying
creation of lay support groups
The Way Forward
The report includes a section entitled "The Way Forward." In this section, the authors state,
"Headache disorders are ubiquitous, prevalent, disabling and largely treatable, but under-recognized, under-diagnosed and under-treated. Illness that could be relieved is not, and burdens, both individual and societal, persist. Financial costs to society through lost productivity are enormous — far greater than the health-care expenditure on headache in any country.

The following messages, offering guides to the way forward, emerge from the survey reported here.

Political Will Is Needed.
Knowledge Gaps Must Be Filled.
Health Care for Headache Must Be Improved.
Headache Services Must Be Organized.
Education is Central to Remedial Action.
National Professional Organizations Should be Supported.
Greater Investment in Headache Services Is Sensible."1
In a statement about the report, Dr. Shekhar Saxena of the WHO said,
"Headache and migraine disorders are greatly underrated and underreported by health systems and receive too little attention… Headaches can be debilitating for many people, rendering them unable to work. During migraine attacks, 90 percent of people postpone household chores, almost three-quarters have limited ability to work and half of them miss work entirely… Governments must take the issue more seriously, train health personnel in headache disorder diagnosis and treatment, and ensure appropriate medication is available and used properly."2
For those of us with Migraine and other headache disorders, the information in the report comes as no surprise. The information about the lack of physician education is both distressing and telling. It explains why so many Migraineurs go to several doctors before being accurately diagnosed. It also explains why so many of us see several doctors and finally seek care from a Migraine specialist before finally making progress in our Migraine management.
If anything surprises me about this report, it's that I see no change since the WHO issued their report, "Headache Disorders and Public Health: Education and Management Implications," in 2000.
You can download a copy of the WHO Atlas from the link below. I hope you'll read the full report and keep a copy to refer to for the statistics. Each of us needs to use these statistics to educate others whenever possible if we're to have any hope of seeing improvements in available care.
____________
Resources
1 World Health Organization, Lifting the Burden. "Atlas of Headache Disorders and Resources in the World 2011." Geneva. World Health Organization. May, 2011.
2 Kelland, Kate. "WHO report finds headaches have 'enormous' costs." Reuters. May 3, 2011.
3 World Health Organization. "Headache Disorders and Public Health: Education and Management Implications." Geneva. World Health Organization. March, 2000.
This article represents the opinions, thoughts, and experiences of the author; none of this content has been paid for by any advertiser. The Migraine.com team does not recommend or endorse any products or treatments discussed herein. Learn more about how we maintain editorial integrity here.