Migraine in America 2016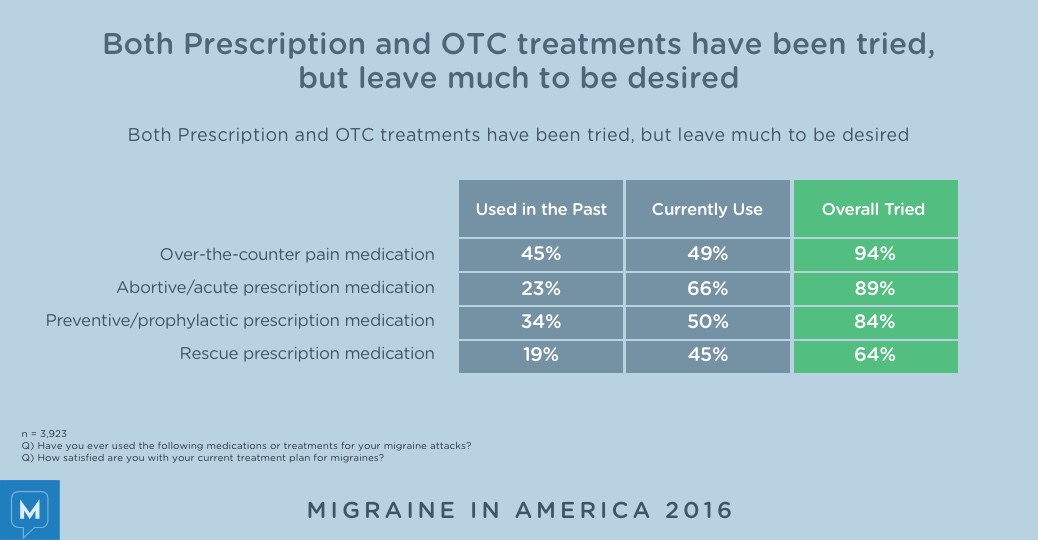 People with migraine use pain management, abortive, preventative, and rescue medications. Despite the many treatment options migraineurs have tried, only 40% of individuals are satisfied with their current treatment plan.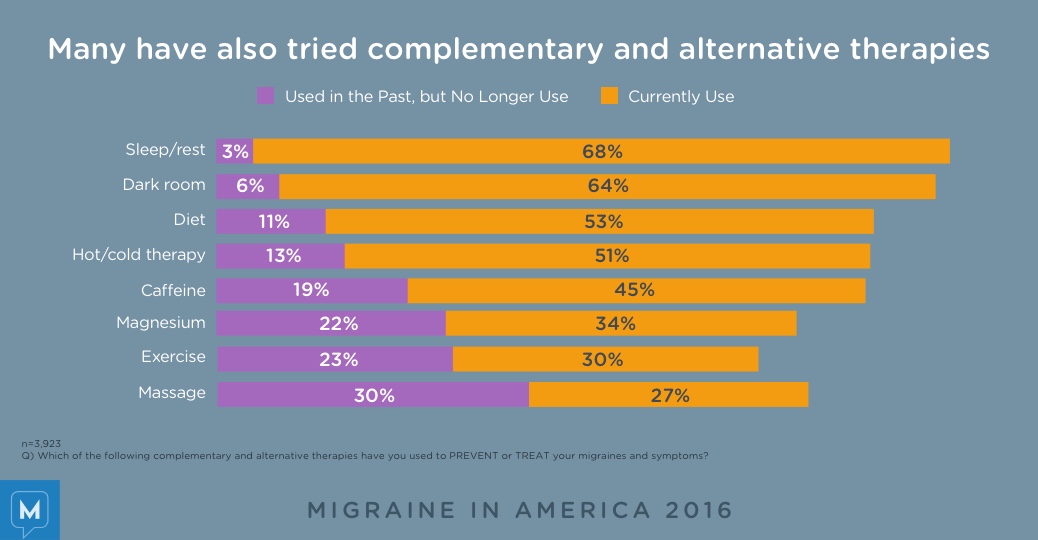 The interest in alternative and complementary therapies may be driven by the desire to minimize the impact of migraine triggers as well as the perceived lack of effectiveness of traditional OTC and prescription therapies.