Migraine in America: Treatment


71% of respondents had tried or were currently using complementary and alternative therapies for their migraines. Sleep / rest and dark rooms were the most prevalent, consistently utilized by at least half of current users.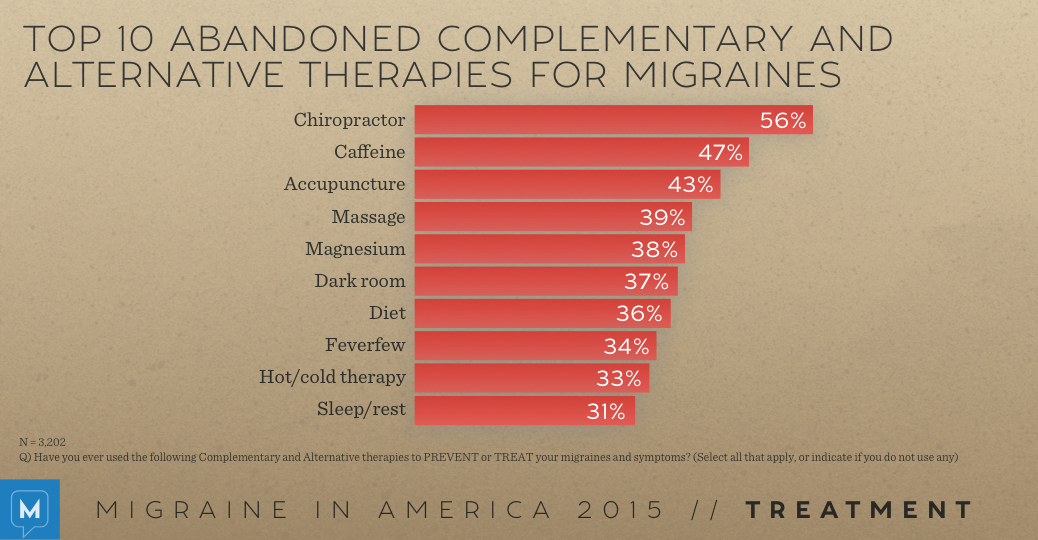 A variety of therapies have been used in attempt to reduce or stop migraine symptoms, however, many have not persisted with those they have tried. Chiropractic, caffeine use and acupuncture were most discontinued therapies, having been tried in the past but no longer used.