Migraine in America: Treatment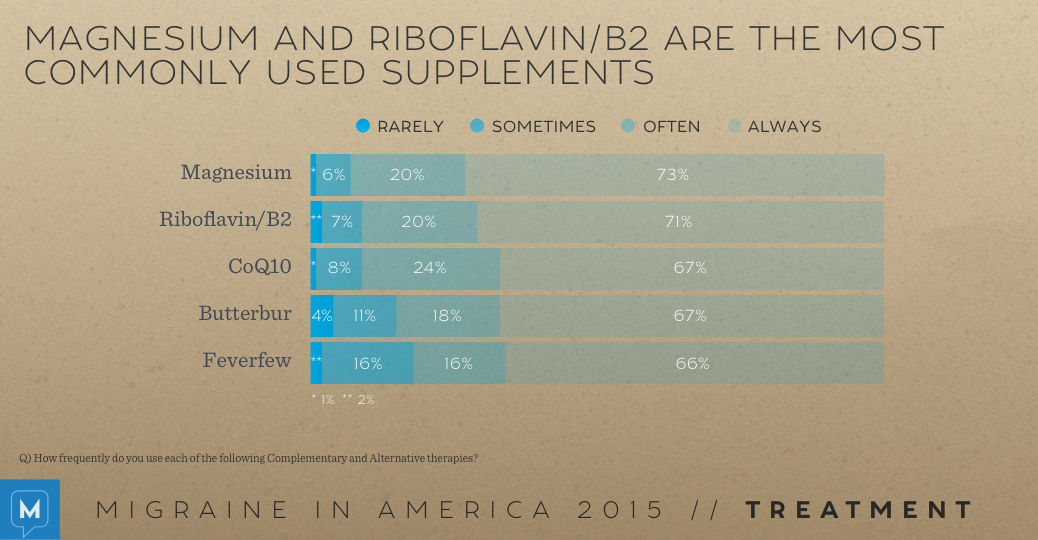 Dietary supplements, such as magnesium, riboflavin, butterbur, CoQ10, and feverfew, were the alternative therapies used most frequently.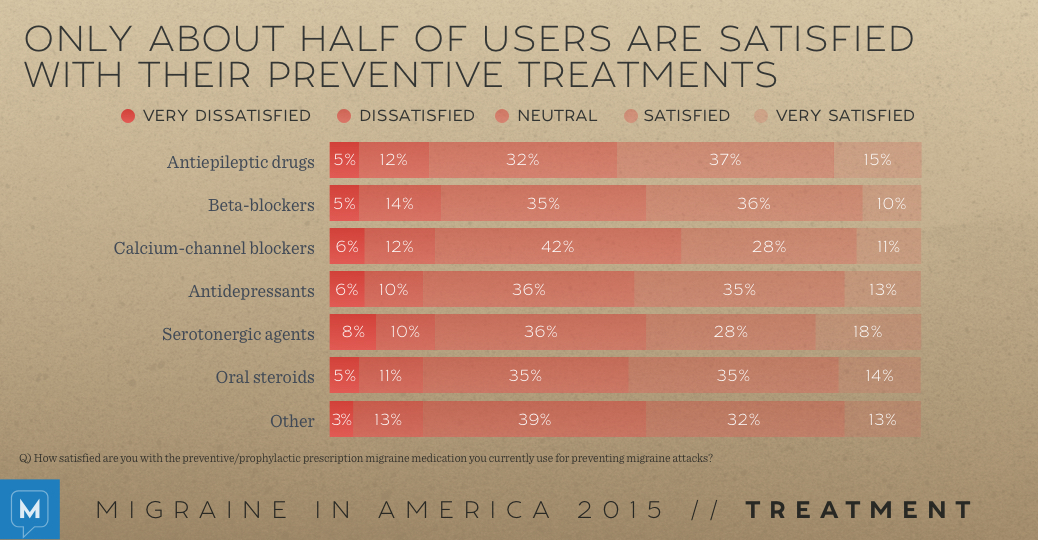 Despite all the available options, it's important to
remember that few of these options were developed
specifically for the treatment of migraine. Therefore it's not
surprising that the overall satisfaction level, with even the
most commonly used migraine treatments, remains at only
about half of users.