10 signs your child might have migraines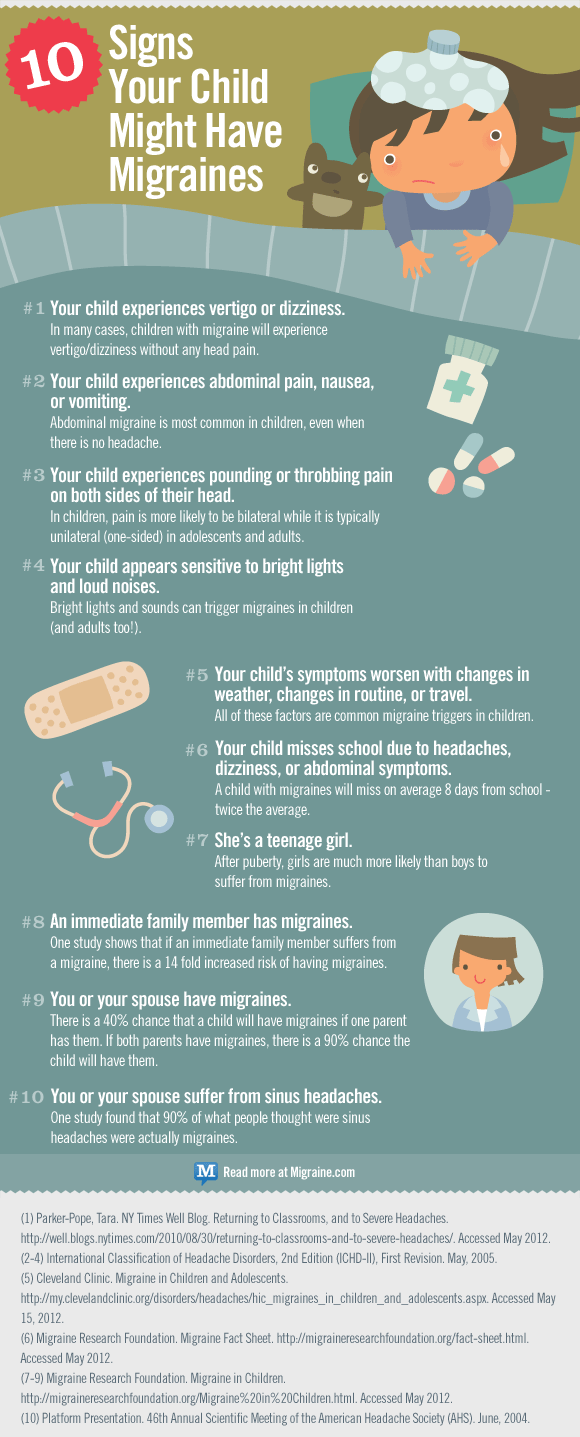 This infographic highlights some of the most important signs that a child might be suffering from migraines, including family history, symptoms, & latest study findings.
Almost 9 percent of American children 5 to 13 years old suffer from migraines. However, because migraines can be difficult to diagnose, it's estimated that only 20 percent of children with migraine are diagnosed by a doctor.

Community Poll
When was your last migraine check-up?