Images of an Invisible Illness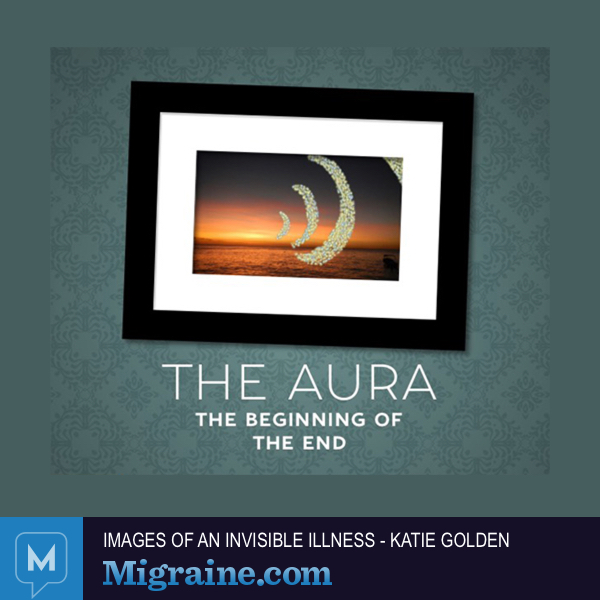 Most of my migraines start with an aura. I could be looking at a beautiful sunset (like this one in St. Lucia) and then all of the sudden, a bright, sparkly spot is stuck in the middle of my vision. It starts as a crescent moon shape. Then it grows larger and larger until eventually it drifts out of my line of sight. In this picture I show the progression of the aura as it happens over a 20 minute period. Even if I close my eyes, the aura is there. I often say that "I can't see" when the aura hits, but it's only part 0f my vision that is missing. I can't drive when this happens. I begin to get nauseous and panic about how I need to rearrange my day. There is no stopping the Headache once the aura has arrived, even if I take all my abortive meds and pain killers right away. It's similar to staring at a light bulb or the sun and then looking away but still seeing the shadow of the light, only more intense. When the aura dissipates, the real Headache begins. It could last for half a day or three weeks. 

To see more depictions of the auras that Migraineurs experience, visit this New York Times slideshow of artists' renderings. 
#10 is my favorite.
This article represents the opinions, thoughts, and experiences of the author; none of this content has been paid for by any advertiser. The Migraine.com team does not recommend or endorse any products or treatments discussed herein. Learn more about how we maintain editorial integrity here.