Migraine in America 2012: Highlights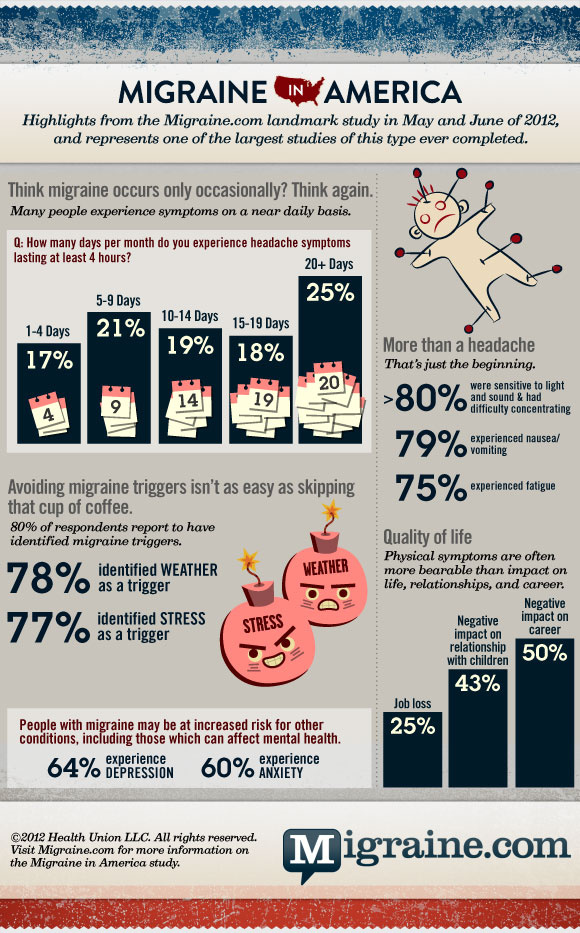 We are excited to present the results of our landmark study "Migraine In America 2012." This survey was completed by over 2,600 migraine patients in May and June of this year and represents one of the largest studies of this type ever completed.
As we know, the physical pain is merely the tip of the iceberg for individuals living with migraine. Migraine can dramatically impact our lives, careers, and relationships. Some highlights of the study are presented here.

Community Poll
When was your last migraine check-up?