Migraine Triggers - A checklist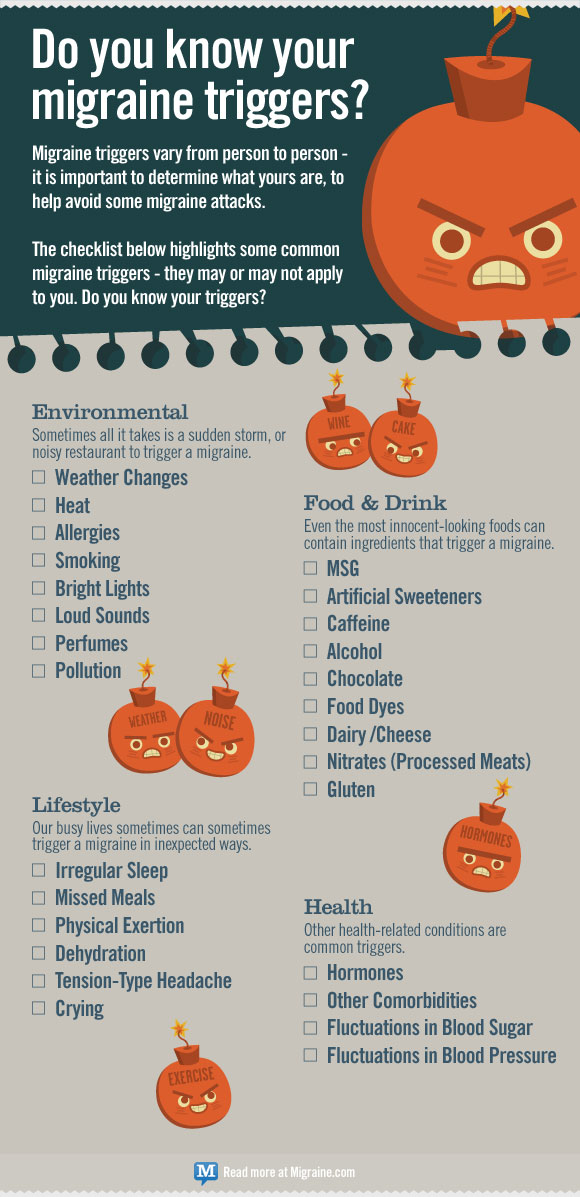 One of the most challenging aspects of living with migraine is determining what your migraine triggers are - and when you can avoid them.
This infographic presents a snapshot of some of the most common migraine triggers.

Community Poll
Do you prefer reading stories from others with migraine or informational content on our site?