The Impact of Migraine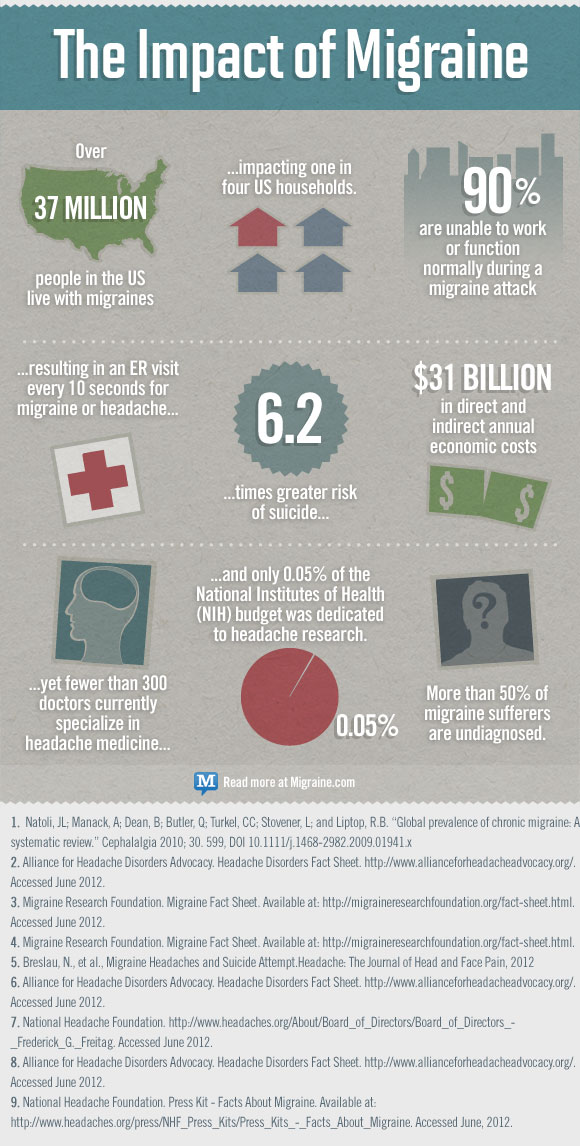 Over 37 million Americans live with migraines. But what is the real impact? And how did we get here?
This infographic presents a snapshot of the impact of migraine — on our communities, workplaces, and families.

Community Poll
Do you prefer reading stories from others with migraine or informational content on our site?