Top 10 Migraine Triggers According to a New Study
Kerrie Smyres recently reviewed a new study identifying the top 10 migraine triggers and the frequency at which they occur. Read on for the top 10 triggers, in the order at which they were ranked.  Read the original post here.

Community Poll
Have your migraine triggers changed over time?
Stress! In most studies, increased stress corresponded with increased migraine frequency. 58% (of 7,187 patients) noted stress as a top trigger. Note that the International Headache Society lists stress as an exacerbating factor, not a trigger in itself.

Community Poll
Is stress a migraine trigger for you?
Noise and sounds were ranked second on the list, despite being mentioned in fewer studies than the other triggers. 56% of 397 patients noted noises and sounds as a top trigger. One significant point is that if more patients were assessed, that percentage potentially could go up.

Community Poll
Was seeking a quiet area effective in relieving your migraine symptoms?
Fatigue was marked a trigger for 45% of 2,577 patients. In her review article, Kerrie Smyres notes that while fatigue might be the trigger, it could also be that people start noticing that they feel fatigued before a migraine and assume it\'s a trigger, when it could actually be that the fatigue is an early symptom of the oncoming migraine.

Community Poll
What triggers your migraines most often?
Fasting, whether intentionally or by accidentally skipping a meal, was noted as a trigger by 44% of 3,374 patients.

Community Poll
Does skipping a meal trigger a migraine for you?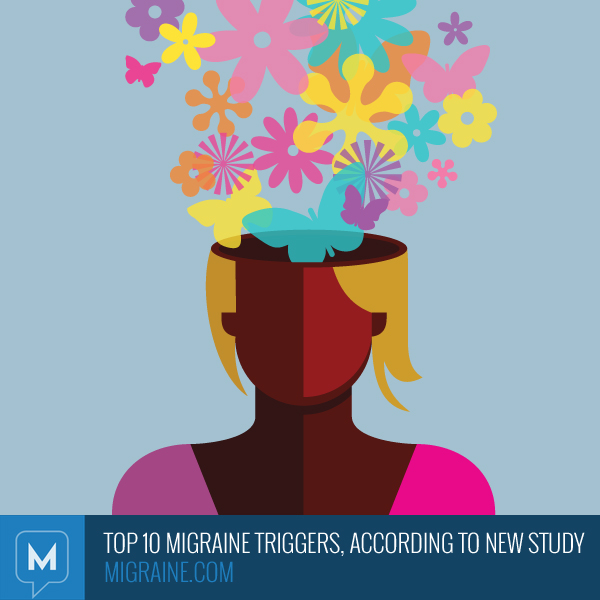 While hormonal triggers only apply to women, the article Kerrie reviewed remarked that one of the most commonly known migraine precipitating factors was the association of a migraine with specific phases of the menstrual cycle. 44% of 4,461 patients ranked hormones as a migraine trigger.

Community Poll
Do you have migraines related to your menstrual/hormone cycle?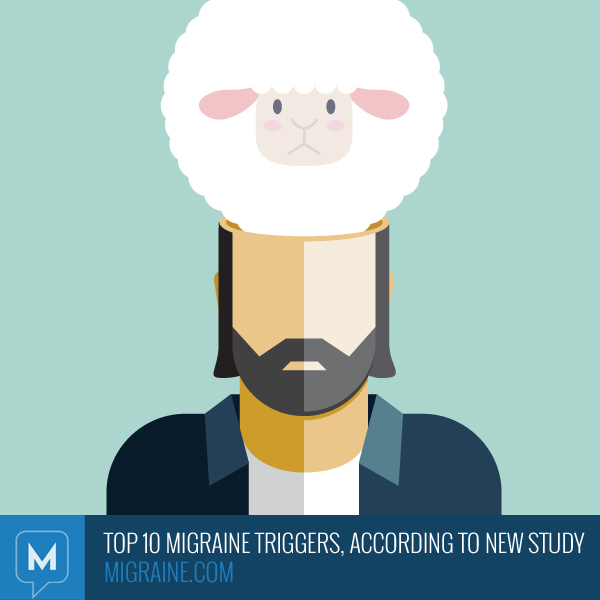 43% of 5,347 patients noted a variety of sleep disturbances, such as sleep deprivation and lack of sleep, as a top trigger.

Community Poll
Do you have sleep-related migraine triggers?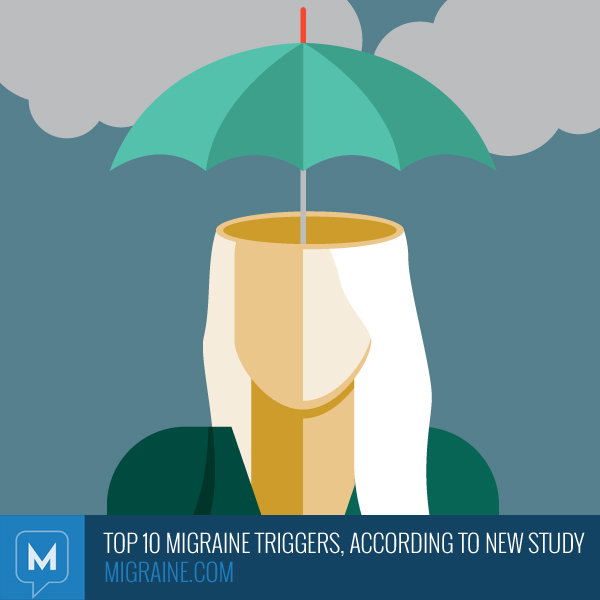 39% of 5,527 people noted weather as a top trigger. Weather changes and strong winds were the weather triggers mentioned most often. Interestingly, strong winds can indicate that a weather change is on the way.

Community Poll
Do you experience more migraines in warm weather?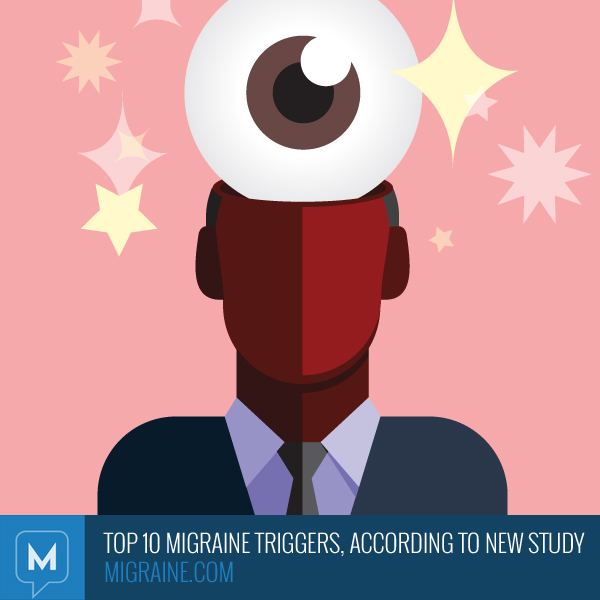 38% of 5,176 patients noted that their top triggers were visual in nature. The ones that were mentioned most include lights and glare, followed by flickering lights and contrasting patterns (like road stripes).

Community Poll
Are you sensitive to light?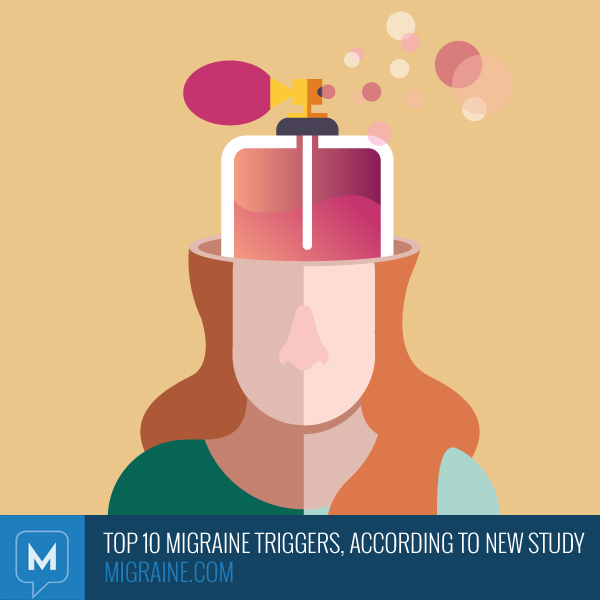 Odors coming particular products, like perfume, nail polish, paint, gasoline, and cleaning products, were ranked as a top trigger by 38% of 5,251 people.

Community Poll
Do you ever smell things that aren\'t really there during an attack?
Alcohol was noted by 27% of 3,695 patients, which was lower than the study\'s author estimated it would actually be.

Community Poll
Is alcohol a trigger for you?