Community Responses: How Long Did It Take to Receive Your Diagnosis?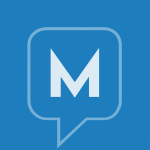 By Editorial Team

·

March 16, 2018
Migraine can be a very difficult condition to identify, and it usually becomes a diagnosis of exclusion after other possibilities have been exhausted. Unfortunately, there is no specific test to confirm a diagnosis of migraine, which often challenges doctors to rule out other conditions with similar symptoms to ultimately get to migraine. For some, this process can take years and years of doctor's appointments, specialist visits, and tests to get an actual diagnosis, while others may have followed a much shorter path. Some estimates have predicted that nearly fifty percent of individuals with migraine wait over five years to receive their diagnosis. Additionally, approximately thirty percent of patients receive a diagnosis within one to five years, and only seventeen percent received a diagnosis in less than one year. The variety in time to diagnosis can be great.
We recently asked our community members how long it took them to receive their migraine diagnosis and the responses were so great that we thought we'd share some highlights.

Starting young
For many of our community members, having migraine develop at a younger age seemed to lead to difficulties in diagnosis.
Swift diagnosis
For some members of our community, the diagnostic process was fairly quick and easy.
Taking the long road
On the other end of the spectrum, many other members of our community experienced a long and difficult diagnostic process.
Misdiagnosis
Additionally, migraine can be hard to diagnose because its symptoms are similar to those of other types of conditions involving headaches. Many of our members reported being diagnosed with sinus headaches at first only later to discover they had migraine all along.
It's clear to see from our community responses that diagnosing migraine can be difficult at times, and can vary greatly from person to person. However, diagnosing migraine is only one of the first steps in the lifelong journey with the condition. Living each day with a migraine diagnosis and managing its accompanying symptoms can be even more challenging at times. No matter how your migraine battle began, how long you've been on this journey, or where you're at now, we hope you'll continue to share your story with us.